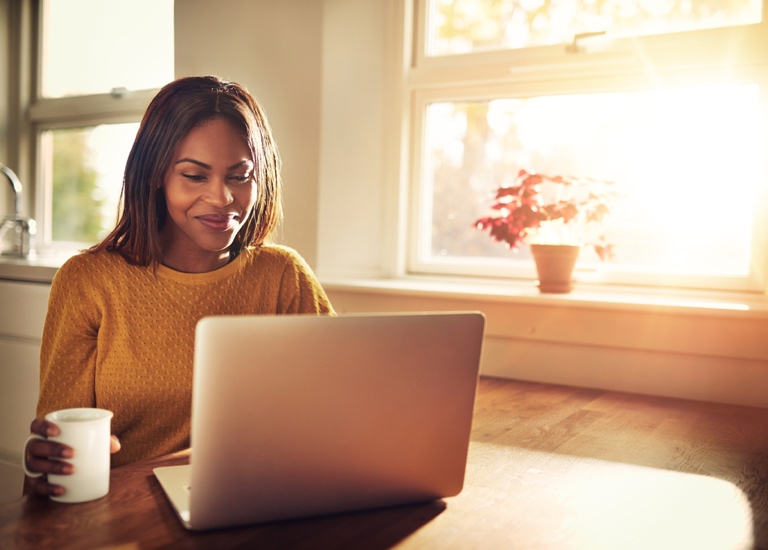 Getting the most from your messages: the key to connection
Sending a first message can feel like a big step. Whether you're trying out a dating site for the first time or have dabbled before, it's easy to feel nervous. What if I don't make a good impression? What if they don't reply?
At Christian Connection, we have nearly 20 years' experience helping couples meet. Here's some of what we've learned to help you with the big questions: when to message, what to say and what to do if things don't go as you hoped. A bit of inside knowledge can really help when it comes to getting responses!
When should I message?
Seen someone you'd like to get to know better? Sending a 'wave' to gauge their interest can be very tempting (and still a good start), but we recommend being brave and making contact with a short message instead.
Our statistics show that messages are much more likely than waves to get a response. You're giving yourself the best chance by being bold. Don't worry, you don't need to send an essay. A short, one-paragraph message is usually the best opener.
What should I say?
Your first message is a chance to show a little glimpse of your personality and encourage the other person to check out your profile and (hopefully!) write back.
Don't write too much, or get too personal. Just let the other person know what you liked about their profile, or ask a question they could reply to. Think about the kind of messages you find most interesting, and why. Just saying 'Hi' doesn't make very good conversation starter, and may well be ignored.
Tailor what you write too. People can tell if they're getting a standard message that's been sent to lots of others!
But what if they don't reply?
We ask our members to reply to their messages when possible. The truth is not everyone will. Don't take it personally. They may be busy, or already chatting to someone on the site.
If someone hasn't replied to you, it's fine to send a second message to check-in. Make sure to keep it friendly, and let them know you'd love to hear from them. If they still don't reply, then it's best to simply move on and message someone else. Repeatedly messaging the same person rarely gets a positive response.
They've replied! What now?
Great! Now you're ready to start a conversation, here are a few tips to keep in mind.
Remember that they may not always be able to respond right away. Always give the other person plenty of time to get back to you. It's fine to check in once, but don't send lots of messages without waiting for them to reply.
Try not to overload the other person with questions or details about yourself. Short messages are fine; just think of it as having a chat. You'll learn more about each other gradually without being overwhelmed.
Your Christian Connection mailbox is a safe space to get to know someone. Sending contact details, such as an email address or phone number, too quickly can be off-putting. But once you feel you have a connection we do recommend that you arrange to meet up as soon as possible to find out how you get along in person. Check out our safety tips and plan a date!
What if I'm messaged by someone I don't want to chat with?
We understand it can be hard to find the right words if you don't want to respond to a message, so we have a polite pre-set response you can use to let the other person know.
If you decide to write your own message, remember not to be too personal about your reasons, or say anything unkind about the other person. Just thank them for their message and let them know that this doesn't feel right for you.
Receiving a 'no thanks' message else can feel upsetting, but it's unlikely to be personal. Don't be tempted to reply to say something unkind or to try to change the other person's mind. There are lots of interesting people out there who'll be happy to talk to you. Move on and message someone else!
Above all else, think about how you'd like to be treated. Always be kind. Everyone else is feeling nervous and hopeful too. There's someone out there just waiting to meet you, and they might only be a message away.
---
Also, don't miss our top-tips from HopefulGirl on How to write a great opening message
Get weekly blog articles direct to your email inbox