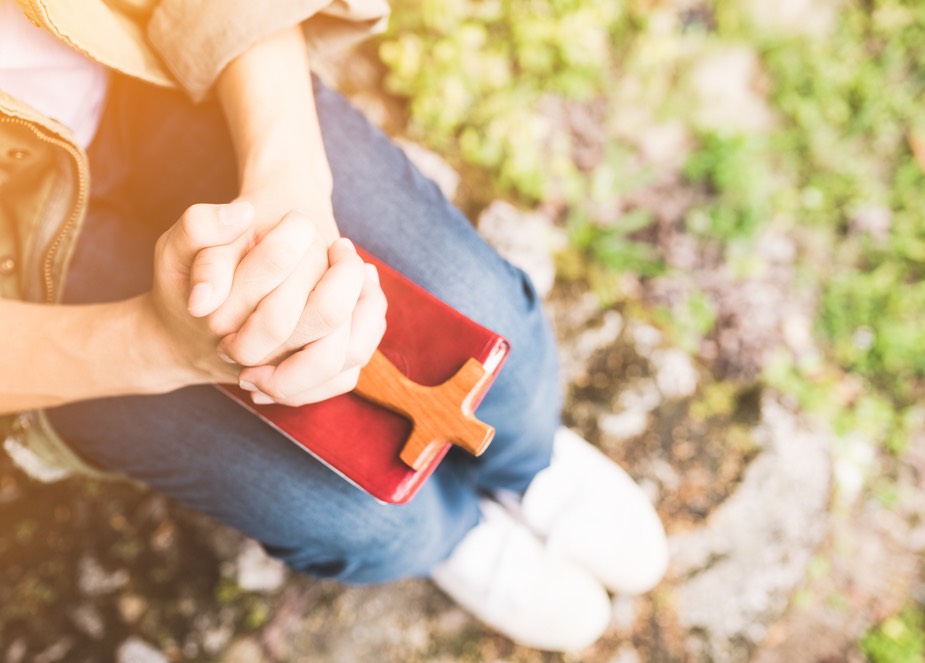 Staying hopeful when times are tough
The Coronavirus has affected all of our lives. For some, this pause is actually a welcome break from the craziness of regular life, whereas for others, it spells a time of uncertainty and frustration, or worse. The situation can seem hopeless and focusing on just the negative news and information, can lead to a strong temptation to give up hope and succumb to the negativity. You may be struggling at the moment because you are not able to meet up with a loved one, or perhaps date as you would like to, but, I want you to know that it is possible to have hope in the midst of all of this.
In an episode of my podcast a few weeks ago, I talked about Easter and grief, and the fact that what Jesus did on the cross means that we can still have hope, no matter what we're going through. Many families are grieving at this time; due to loss of loved ones, the loss of a job, or being unable to see close family and friends. Yes, the situation we're facing is unlike any we've ever faced, and we're all dealing with it differently. But, by God's grace, we will get through it, and this too shall pass. I believe that if we allow the Holy Spirit to lead us in how we cope in these uncertain times, we will be well equipped for anything that we may face in the future.
One thing that I am doing in this season is taking stock. I am reflecting on my life so far, but also thinking about and planning for the future. Now, why would I be thinking about the future? Of course, no one knows what the future holds and if this virus has taught us anything, it is that the future is not promised. But I believe that as God's children, we have hope, and therefore, can look to the future. The Bible tells us in Jeremiah chapter 29:11 that God has good plans for us. I don't know about you, but I still have plans and dreams that I'm believing God for. I may not know if any of those plans or dreams will come to fruition but that doesn't stop me from dreaming! And for you, you may have started the beginning of the year with a picture of how you wanted the year to pan out (a friend of mine had her heart set on finally getting herself out there and embracing the dating scene). Things may have turned out differently, but I want to encourage you- don't give up hope, because it can still happen for you.
I love the verse in the book of Proverbs- chapter 23:18 (NIV). It states, 'There is surely a future hope for you, and your hope will not be cut off.' I understand that it can be difficult to have hope in these times. It can be difficult to imagine when all of this would be over, and what our 'new normal' would look like. It can be difficult to imagine that the dreams that we had for this year or even next year, would ever materialise. But, as Christians, we know that God is able to work all things (even this situation) together for our good (Romans 8:28). He is the One that gave you those dreams and desires, and He is able to bring every single one of them to pass.
The Psalmist says in Psalm 42:5, 'Why my soul, are you downcast? Why so disturbed within me? Put your hope in God, for I will yet praise Him, my Saviour and my God.' Are you feeling downcast about all that is happening? Are you concerned about what this means for you, and your future? Why not put your hope in God. Lift your eyes to the hills and praise Him. When we shift our focus from our circumstances to God, we realise how small our issues are, compared to how great God is. Don't allow your soul to be downcast in this crisis. God is still in control and knows your every need and desire. There is a future hope for you, and your hope will not be cut off.
Get weekly blog articles direct to your email inbox