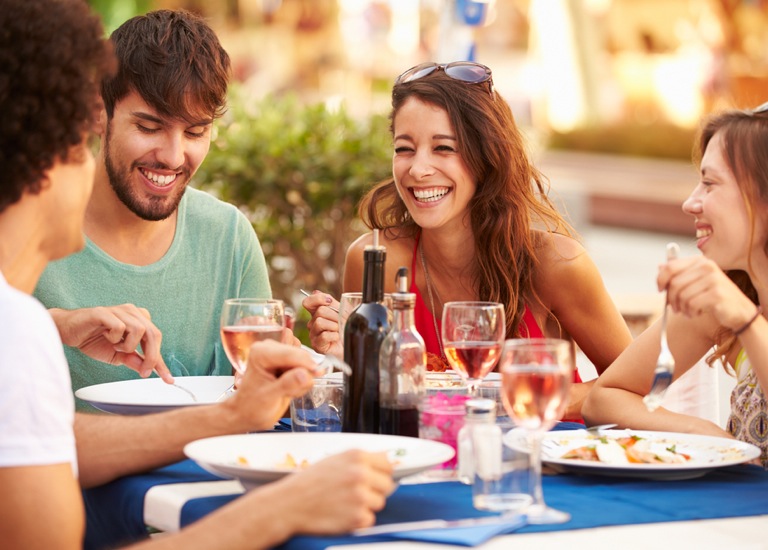 How to launch a Christian social group: 3 top tips for success
'I'd like to get out and meet more single believers in a low-pressure setting,' said the email. 'There are no Christian social groups in my area, so I thought I might start one myself. Do you have any advice, HopefulGirl?'
Christian singles often feel isolated – not just in terms of dating, but because the church can be a lonely place when you're not coupled up. A local social group is a brilliant way to get out and about, and expand your Christian social circle. Many cities around the world already have active groups – search on www.meetup.com, www.facebook.com, www.eventsforchristians.co.uk and the meetup page on Christian Connection to see if there are any groups near you. If not, then setting up one yourself may be the answer.
However, many Christian social groups quickly fizzle out, for three reasons: trying to do too much too soon; lack of promotion; and becoming discouraged. Here are my top three tips for setting up a group that will survive and thrive – plus advice from others in the know…
1. Start small
First up, be aware that running a social group takes a lot of work – recruiting members, thinking up and organising events, publicising the group and events, keeping members informed and more. It can use up a great deal of time and energy. People often start with over-ambitious plans and then quickly burn out. Start slowly – perhaps with one event a month. A walk or pub lunch is cheap, easy to arrange, and suitable for most people. Once established, you can recruit other members to help with organising and add more varied events.
'One person's vision is enough to get started, but get a committee of four to six people in place quickly to share the load, or the group will fold when you get worn out or move on to a new chapter,' says Jez Welsh of Bedford Christian Singles (www.bedfordchristian.singles). 'Use modern methods like www.meetup.com to minimise administration. Hold open planning meetings a couple of times a year. Be wary of parties and big events – they're labour-intensive, so maybe plan just one a year.'
2. Prioritise publicity
This is especially important at the start – you can never have too much of it! Send invitations and posters to local churches, and ask them to include events in their notices or church magazine. Target community noticeboards and local papers. Set up pages on www.facebook.com and www.meetup.com, ask friends to share them, and update them regularly. Post events on www.eventsforchristians.co.uk and www.christianconnection.com/events (check terms and conditions for listing events here: https://www.christianconnection.com/terms/meetups). Send the details of your group to me via my Facebook page (www.facebook.com/hopefulgirluk) so I can highlight it there and in Woman Alive magazine.
'Some people are nervous when joining a group,' says Dave Shaw, who ran the Oxford Christian Network (no longer active). 'We offered to meet people before their first meeting and walk in with them – it made them feel less anxious and more welcome. A mixture of men and women leading also helps people feel more comfortable.'
3. Be ready for the long haul
Don't imagine you'll be swamped with members straight away, even if you pull out all the stops with publicity. People are often cautious about joining things until they're well established. Don't be demoralised if you only get one or two people to early events – expect it to build up slowly.
'Everyone told me not to start a group as they "always fail" – we now have several meetups a month, and over 100 regular members,' says Julie Dunlop, who runs Eat Pray Live in the Wirral (www.meetup.com/eat-pray-live). 'I believe our success is due to several factors: being an inclusive group; regular and varied events with something for everyone's taste and budget; having an organiser at each meetup to coordinate it; and making new members, especially those on their own, extra welcome. Above all, be patient – it takes time to build credibility and numbers.'
Finally, you may want to consider opening your social group to all Christians, not just singles. It may be mainly singles who attend, but labelling it as such can put even singles off! They may be worried that it'll be embarrassing, that people will think they're on the prowl, or that they'll be fending off unwanted attention! Widening it out to a general Christian social group can help to take the pressure off and get a healthy mix of people on board.
What happens at a meetup? Jackie Elton, founder of Christian Connection, went to find out. You can read her report here: https://blog.christianconnection.com/what-happens-on-a-meetup/
Get weekly blog articles direct to your email inbox