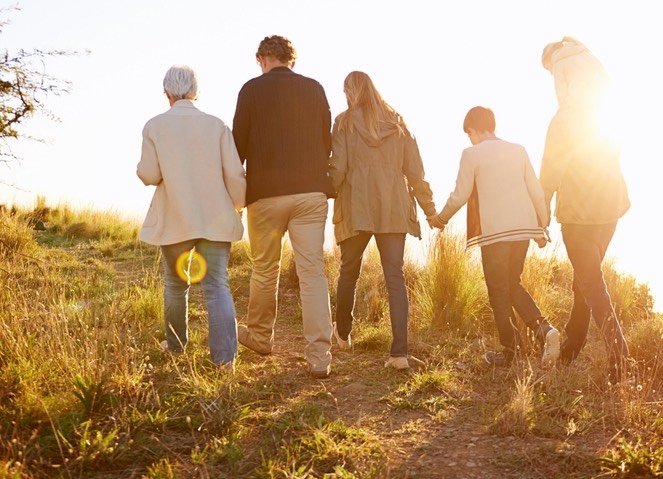 Becoming family? 6 helpful things to consider when integrating your lives
Integrating your lives can be one of the biggest challenges in a relationship – whatever stage of life you meet at, family is a factor. Whether you're just starting out in dating or find yourself single later in life, you'll be likely to encounter people who are related to the person you're getting to know – parents, children and maybe many more relations. And you'll probably need to get to know them too! Where do you start?
Here are six helpful things to consider when you start to consider integrating your lives.
Work out where you fit
You won't always agree and it's likely there will always be differences, but as you get to know each other, you start to work out your niche and your place in the family and vice versa. It's a process that takes time and patience and, most importantly, God's grace in order to shift family dynamics to accommodate new relationships.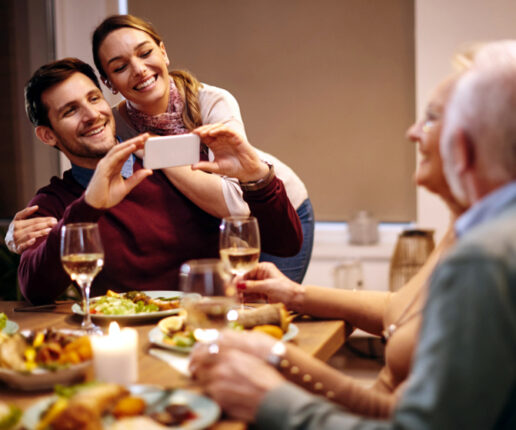 You don't have to conform to the negative view of 'in laws' – I've been blessed with lovely ones – or blended families, but there is an element of work and understanding from both sides to make that transition smooth. Sometimes you'll be building something new together.
My husband and I are still learning about each other's families and the effect that has on our upbringing and our own viewpoints in life even now – we are constantly growing and evolving together. The most important thing to remember is to pray about it, but also not to take things personally.
While every person's experiences of being parented are different, the hope is that your parents raised you in a way they felt was the best way, given their circumstances. If you have children, you will raise them and make decisions surrounding your circumstances at the time and what you feel is best for your children. There are reasons for the choices families make, and just like every child is different and it's not 'one size fits all'.
Each relationship is unique and you are finding out how to create your own new family unit as a new partnership, taking the best bits from each and rejecting the bits that you don't want to recreate. This takes time and work.
Explore differences
Every family has its habits, issues, politics and quirks and uniting these can be hard. They may have different opinions on politics, interests, hobbies, religion, education, values and morals to you, or even to your future spouse. Being related doesn't mean being the same! What one family holds dear, the other may not be interested in, and different boundaries and principles can cause friction.
Perhaps one family dynamic is extrovert and the other introvert – you may have a loud, warm, bubbly family, and your partner may have a quieter, more sensitive and reserved family. To try and fit a square peg into a round hole means that the edges need to be shaved off. This can be painful at times but eventually it can become a larger family unit, or you will work out boundaries that serve you well.
Backgrounds and Expectations
It is worth taking the time to understand the background that your partner has come from in order to understand how they tick. Understanding their family – how they grew up together or even if they lived separately – helps to build a picture of their childhood. The environment they were in for their early lives will have helped mould them into who they are, for better or for worse, and understanding that strengthens your relationship and helps give grace in the trickier times.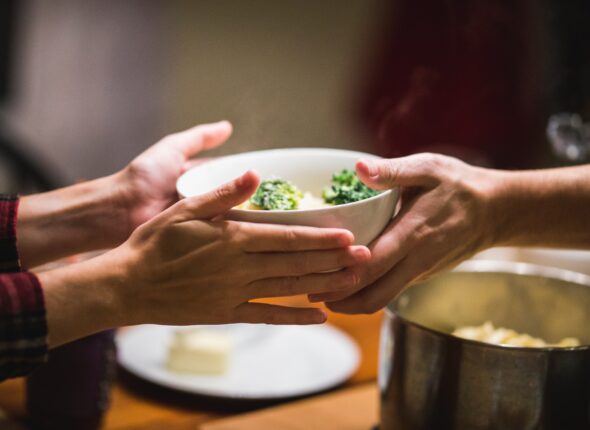 If you plan to build a future together, it is important to try and unpack as much as you can and seek wisdom from those who know those backgrounds the best – perhaps their immediate family, carers, guardians or others who have known them for many years – to learn more of the good and the bad.
Families may have different expectations on roles in a relationship so at first quietly observing the rest of the family can help to understand the possible challenges that may come up, and possible conversations that may need to be had.
You may find it hard to be accepted into the new family or vice versa because of completely different backgrounds. Perhaps one side is career-focused or high achieving and the other is happy coasting through life. Maybe one side has come from money and the other from the breadline. You may have different religious backgrounds, or you may be the only Christian in your family or they in theirs. Approach with respect and curiosity and take your time to learn the values you encounter.
Relocation
If you or your partner are going to have to relocate in order to make a future marriage work then this can be an elephant in the room from the moment that you meet the family. It may be that a parent might feel you are taking their child away – even if that child is an adult – or that younger children will have to face a new dynamic in their home, especially if they also need to move. This provides its own challenges with potential new schools and friends and needs to be handled with care and love.
This can be a hard and sensitive subject and one that you must be conscious and tender towards, especially if the move might be over a long distance. As adult children, making an effort to see everyone and maintaining regular contact can help appease this, but it can be a very sore point and one that can cause a challenge to newcomers entering the family, especially as family members age.
It could help to find ways to keep in touch even if you're not there, like regular online calls, a family WhatsApp group or sending little letters to ensure the family feel loved and are in the forefront of your minds.
Change in roles
Coming into a family as a romantic partner shifts the family dynamics and identities. Before you turned up on the scene, the most important people in your new partner's life was someone else – perhaps their own parents.
The role of a mother and a father changes over time, and if you are the first significant person to enter their adult child's life, there will be new things to navigate for everyone. The element of letting go can be raw and tricky. This can also cause rifts and tensions, as boundaries are sometimes crossed from both sides and lack of empathy to this shift can cause resentment, leading to a difficult integration. If there have been previous significant relationships this can bring other tensions. If children are involved, then learning to share their mother or father with a new partner is something to be negotiated. It can take time and needs gentleness to guide them through.
Make sure there's patience, tread carefully, hold on to the boundaries that you and your partner believe are kind and suitable, encourage, be respectful and try to see their side. How you enter into a new family is vital to ensuring a smooth transition and not ruffling any feathers.
If you are taking on a step-parenting role or there are grown up children from earlier relationships, this will need care and long term adjustment. Don't try to force relationships or push your own expectations.
Pre-you
There has been a whole life before you. Remember that. The family may have welcomed other potential partners into the family, perhaps they may still wish those people were still a part of the family. But at the start of your relationship, you have known your partner for a very short amount of time in comparison to family members and this must be respected. If your partner has younger children, their lives could change significantly.
Seek wisdom and guidance from those who know your partner the best and who have seen them in more situations than you have. Also remember that their memories are precious. You will make new memories, but respect the fact that their life with your partner is also just as important as the life you are creating with your partner.
Entering in a new and potentially serious relationship is a time to be very mindful and godly in your behaviour and the way you speak and act. Seek God and pray for wisdom to make the challenges to integrate whatever family situation you are entering into and pray for that to be a smooth as possible. Godly marriage is a gift and one that should be celebrated. Try to be as unified as possible, but holding fast to the word of God, keeping God at the centre.
What have you found helpful when thinking about integrating your lives?
Enjoyed reading 'Becoming family? 6 things to consider when integrating your lives'? You might like '5 ways family relationships affect dating and relationships'
We also have advice on 'Dating as a single parent' and 'Dating a single parent' too.
Get weekly blog articles direct to your email inbox