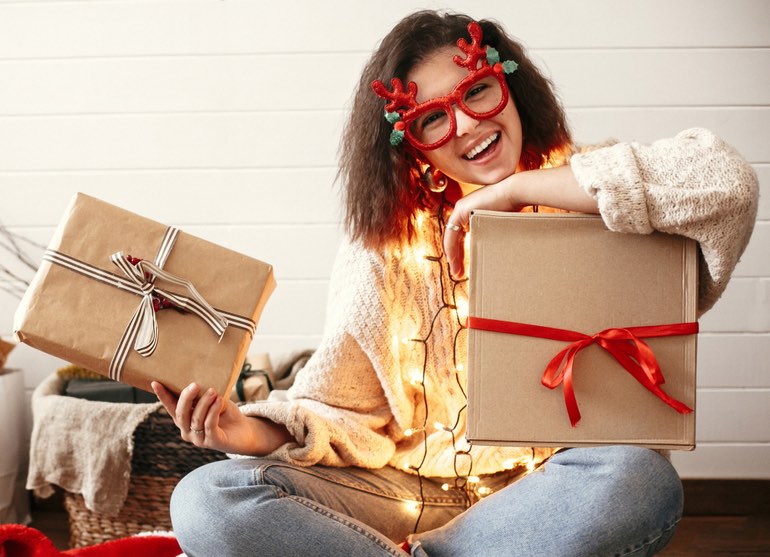 5 great ways to reclaim your joy at Christmas
Christmas can be a hard time if you're single. It's the end of the year and perhaps you were hoping that this Christmas would be the one that you spent with that special someone, or that you'd be introducing them to your family. There's something about smiling families in TV adverts and couples in matching pyjamas that can make being single feel miserable, but I truly believe you can have joy at Christmas, regardless of your relationship or marital status.
People talk about the Christmas spirit, and the joy of Christmas. I believe this is real because it's about Jesus. No other holiday or time of the year feels like Christmas. But I am very aware that Christmas can be and is a difficult time for many people, especially those who are single. If you've lost that joy that Christmas brings, here are 5 ways to reclaim it:
Plan ahead
Decide what you want to do for Christmas; not just the day itself, but the entire season. Think about what your ideal Christmas this year would be, and how you would like it to look.
Traditionally people will spend Christmas time with family, but if this doesn't appeal to you, you can choose to spend it with some close friends instead. This can remove the pressure of having to answer (sometimes well meaning) questions about your dating life and plans for marriage.
If you happen to be alone on Christmas day, it doesn't have to be dull and boring either. You can plan the whole day- some time for reflection, taking a walk, watching a Christmas movie (or not), having video calls with loved ones, reading, etc. Make the most of the day, and you may be surprised at how enjoyable it is even if you're by yourself.
Do what you love to do
Attend a Carol service. Visit a Christmas market. Go into the high street to see the Christmas lights. Do whatever it is that brings you joy. One of my favourite things to do around Christmas is to take a walk in the evenings and look at the Christmas lights in the neighbourhood. It brings out the kid in me and I appreciate the people that go to the effort of having these displays (without a care for their electricity bills!)
I also love listening to Christmas songs- the sound of the Boney M Christmas album drifting through the house takes me back to my childhood when my parents played said album constantly for days during Christmas!
But what you love doesn't even have to be Christmassy at all – you may want to travel abroad if you can afford it, go hiking, or just have a quiet time at home- reading, doing puzzles or catching up on some sleep!
Serve
Volunteer to serve others during Christmas. The amazing thing about giving is that when we do, we get back so much more than we gave. There will be lots of people that could do with help over the Christmas period, so consider what you can do to make their Christmas brighter, and yours will be too!
Some Churches and charities put on Christmas dinners for people that would otherwise be on their own – why not look to see if there is one near you that you can offer to be part of? You could even consider hosting Christmas dinner at home for people that would otherwise be alone.
If that's not your cup of tea, you could think of other ways you can serve friends, family or your community during Christmas time.
Focus on the true meaning of Christmas
With all the festivities and activities around Christmas, it can be difficult to remember what it is all about- God sent His son into the world as a baby, ultimately to die, and all because He had you and I in mind. You may be single this Christmas but remember that you have a Heavenly Father who loves you and wants the best for you. Spend some time with Him this Christmas and thank Him for the most precious gift you could ever receive.
Be thankful
I couldn't write about reclaiming joy without mentioning gratitude. Gratitude allows us to focus on what we have rather than what we don't have. Reflect on the blessings of the past year and think about what you are grateful for. I appreciate the American tradition of Thanksgiving. We should always be thankful, but Christmas is a great time to thank God for the things He has done for us so far, even if our life doesn't look quite how we would have liked.
It is understandable to feel disappointed or even worried about Christmas if you're single. But we can have joy regardless of our circumstances and if you've lost your joy, I hope that you can reflect on the above, and reclaim it this Christmas.
What makes you feel joy at Christmas?
Read more Christian Connection Christmas blog posts here
Get weekly blog articles direct to your email inbox