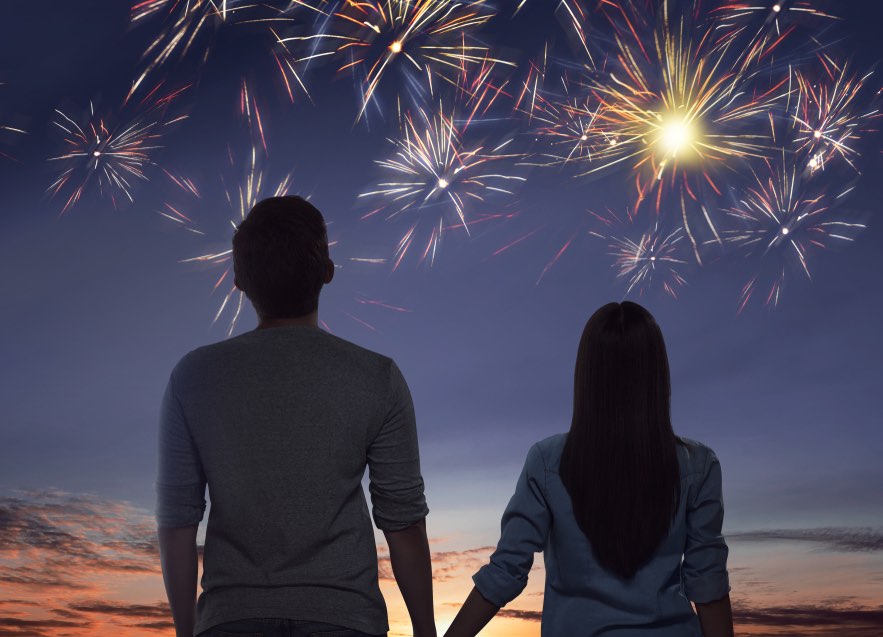 7 ways changing your old habits could help you find love in 2023
Did you know that January could be the best time to meet someone new? Many people see the new year as a time for new beginnings – an opportunity to change our habits and freshen things up, perhaps by starting a new DIY project or giving up chocolate. But did you know that this month is the most popular time to join an online dating site? If that's you, welcome! Whether you're trying out online dating for the very first time, returning after a break or just want to freshen things up, here at Christian Connection, we think trying something new can be the key to success when it comes to finding a partner. Here are our top tips to help you find love in 2023.
If you want to make a positive change (that doesn't involve sugar withdrawal!), here are some suggestions for making a fresh start on your journey. A few simple steps can be a great boost when you're being proactive on your way to find love in 2023.
Spruce up your profile
If you've given online dating a go before, take the time for some spring cleaning and spruce up your profile. Remove anything that may no longer be a true reflection of who you are, and update your information to include new hobbies and interests. Having a passion or interest in common can be a great way to connect, so don't be afraid to share what you love.
You can see more tips on perfecting your profile here.
Take a fresh photo
You may have looked amazing on that holiday back in 2019, and you should always include photos that make you feel happy and positive on your profile, but it's important to stay up to date too. Next time you're feeling great about yourself, make sure you grab a photo and upload it. Photos don't need to look professional – a selfie or candid photo of you enjoying yourself can be even better than something posed. We recommend picking a picture where you're smiling and looking directly at the camera so people can get a great idea of who you are.
Not a natural behind the camera? Check out our photo suggestions.
Look outside your local area
Have you wanted to woo someone within walking distance? Many people start by only seeking love in their local area. The beauty of online dating sites is that they can connect you to people you'd never otherwise meet. On Christian Connection, we've seen weddings between members who joined from opposite sides of the country as well as couples who've discovered they live just minutes away from each other. When you find the right connection, there are always ways of making it work. Spreading your wings a little when it comes to finding a partner can open up a new world of possibility.
Why not try Christian Connection's video chat to get to know someone if you can't meet right away? Find out more here.
Think of some new opening lines
Do you start all your messages the same way? Perhaps you usually just send a wave or a quick 'Hi' and hope the other person will respond. Maybe you have a lengthy introduction all written up and send the same thing to each new match, but did you know people can almost always tell when a message wasn't written specifically for them?
A short, friendly greeting mentioning something you liked about the other person's profile (for example, a hobby or interest you have in common) and asking a friendly, personalised question can be a great way to get a response.
If you're still unsure how to start, get some help with our guide to writing great messages.
Take the plunge and send the first message
Now that you've worked out the perfect message, it's time to click send! Everyone experiences online dating nerves, but if you've always been a watch-and-waiter, why not make 2023 your year to take action? No one will judge you for reaching out first. In fact, the other person is likely to be delighted you have. You can increase your chances of making a connection by being the one to take that leap of faith first.
Plan some exciting dates
Once your new opening lines have paid off, why not have some brilliant date ideas up your sleeve? Meeting for a coffee for the first date is a classic for a reason: it's a quick way to see if you both connect in person. But once the ice has been broken, why not try something a little different:
A visit to a local market with some unusual wares – maybe there's a flower market, a farmers' market or a local record fair you've never explored. In some places these are well established and have run for years, but look out for pop ups too. Local craftspeople, artists or bakers might come together to sell their goods for a day – a great excuse to visit and try!
If you both love nature, explore a beautiful garden. Whatever the weather, the seasons are never more visible than when you're in the great outdoors. If there's a country house, historical site or place of interest, often there's some lovely landscaping and gardens to take in, too.
Pick a quirky museum! You'll have time to chat while you explore, and the unusual exhibits will give you plenty to talk about. It's worth doing an online search or asking around to track down an unusual collection or two – pencils, marbles, cheese, teapots? You might be surprised at what's hiding nearby.
If you come up with some great date ideas, you can even mention them in your new, spruced-up profile and see who might like to come along!
Read how shared interests brought one couple together.
Share your faith
Joining a Christian dating site is one way to give yourself the best chance of finding a partner who shares your faith. Don't be afraid to open up about what matters to you, especially if you want a partner to pray and worship with. Many of our members who have found their life partners through the site have shared how God guided them to join or re-join at a particular time. This could be yours.
One couple shared how they believe God used Christian Connection to bring love into their lives here.
"Therefore, if anyone is in Christ, he is a new creation; old things have passed away; behold, all things have become new". 2 Corinthians 5:17
Christian Connection wishes you a happy new year and a year of new possibilities in 2023.
Get weekly blog articles direct to your email inbox