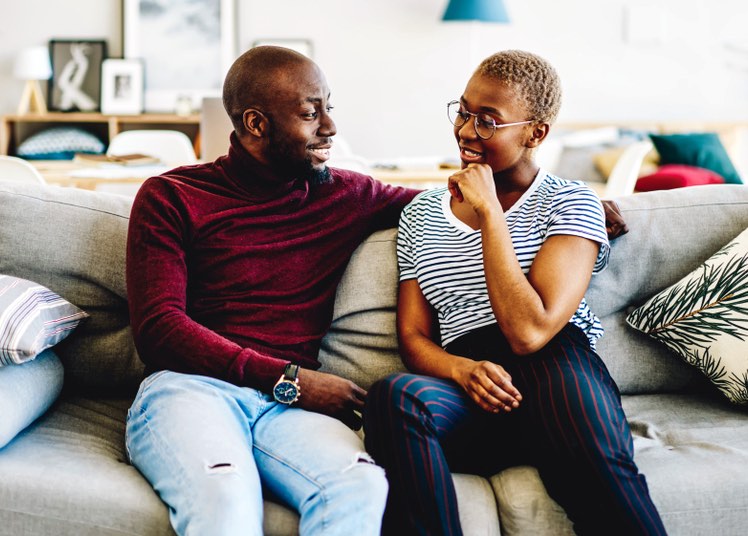 3 strong principles for making decisions in a relationship
Making decisions in a relationship can lead to arguments – but it doesn't have to be that way! In the early stages of getting to know someone, some decisions could be as simple as what to do on a date or which restaurant to eat at. Then, as the relationship progresses, you're likely to have to decide on bigger issues such as when to take the relationship to the next level, meeting each other's family and friends and even whether or when to get married. Whatever place you're at in your connection with someone, here are three principles to abide by when making decisions.
1. Communicate, Communicate, Communicate!
Making decisions in a relationship can be a big change. When you're single, you can get used to making decisions alone and that may be difficult to let go. But one of the great things about being in a relationship is the fact that you get to make decisions together.
Whatever stage of a relationship you're in, effective communication is always going to be important. In the early stages, it can be tempting to let the other person make the decisions all the time or to keep your thoughts to yourself to avoid arguments.
So, start early. When you're making decisions in a relationship, speak your mind and say what you want, with love of course. Don't bottle up what is really important to you. This is also a great way to get to know each other's likes, dislikes, fears and desires.
Communication is one of the key things in any successful relationship and whilst it is a skill that you can grow in, making decisions together gives you a great opportunity to practice it!
2. Be willing to compromise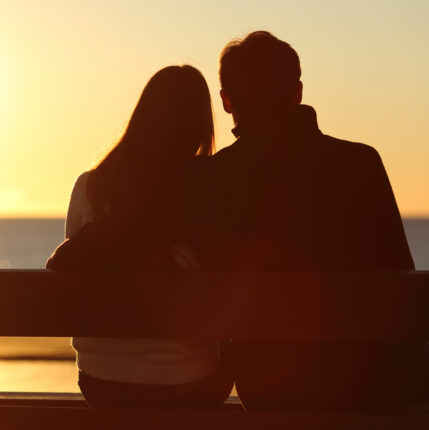 Whilst it's great to speak your mind and say what you want in a relationship, you must also be willing to accept that you cannot have your way every time! For example, if you're struggling to decide on where to go for a meal, you can decide to take turns; go to one person's choice one time, and the other's the next. Or if you always disagree on what to do on date nights, why not draw up a list together, and go through the list one by one?
When your relationship develops, these tips will still be helpful in preventing unnecessary arguments when you need to make a decision. Even in marriage you will still have to make compromises on different things, so starting early is a good idea.
If you find, however, that you are the one that keeps having to compromise, then this can be a red flag. I would suggest you discuss it with the person you're in a relationship with or seek counsel.
3. Pray
Never underestimate the power of prayer in a relationship. I believe God cares about the little things as well as the big things, so bring Him into the discussion when you're trying to make a decision together. You may not have to pray about what activity to do on a date (although you can if you want to), but you should pray about major decisions that you know will affect your relationship.
It's important not to use prayer to get the other person to change their mind if you're not in agreement about something. Instead prayer should be about asking God to guide both of you in making the best decision on a particular matter. For example, early in the relationship, you may want to pray about the best time to start introducing friends and family.
When you're in a fully fledged relationship, you may want to pray about getting married, where to live or which Church to attend. In marriage, making decisions on how to spend your money, for example, is one of the reasons a relationship can fail. Therefore, praying often about these issues allows God to enter a situation and show you the way.
In Psalm 32 verse 8, He says, 'I will instruct you and teach you in the way you should go. I will counsel you with my loving eye on you.'
Working through the challenges of making decisions in a relationship
So, what happens if you still can't decide? Well, the above still applies. The Bible talks about 'considering one another as better than yourselves' (Phil. 2:3). This means that you must put the interests of the other person above your own.
Putting the other person's interest first doesn't mean that you don't have a say, it just means that you are willing to lay aside your own interests in love of the other. And if you're heading towards a long-term relationship or marriage, this is something that you will both have to do time and again.
If you apply these three principles to making decisions in a relationship, I believe the process can move from being a potentially tedious one to a joint and even fun one!
Get weekly blog articles direct to your email inbox