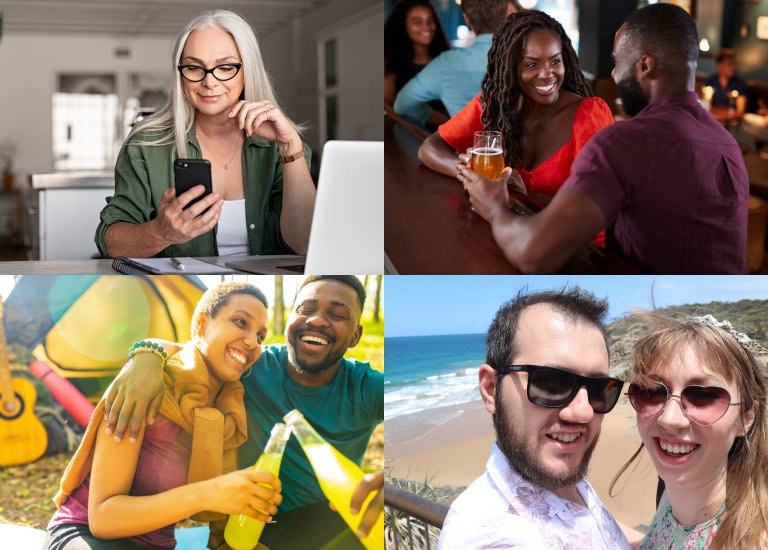 The most popular Christian Connection blogs of 2021
As 2021 comes to an end, Christmas is often the time to reflect on the past year. One of the threads that run through this year's most popular blog posts focuses on reconnecting in person as social restrictions have eased. For many, this year has been one of self-reflection and opening up – to new experiences, relationships and connections. If you missed them, here's our most popular dating advice from 2021.
#5 – Six helpful tips for dating after divorce
"'There is no such thing as the 100% divorce-proof marriage, just as no matter how healthy your life habits are, there is no guarantee you will never get cancer.'
This is incredibly important to realise if your self-esteem is left crippled by a loved and trusted partner abandoning you. This isn't God's judgement on you or the marriage."
• • •
#4 – How to avoid one-sided relationships
"A one-sided relationship isn't what anyone is seeking, but it can be possible to fall into one waiting for the other person to step up! Unrequited feelings aren't enjoyable, and any relationship needs to be built on mutuality and equal feelings for it to be healthy and happy."
• • •
#3 – Why love flows from living an authentic life
"When I dated, I was searching for someone to show me the way out of the darkness and lead me back into a joyful life, to show me the answers, to fix me even. Fortunately, I finally realised I had to do this for myself. I needed to reconnect with my passion and purpose and start living a more authentic life. I needed to become more whole and content in order to find a healthy relationship."
• • •
#2 – "I was too scared to message him!" – Callam & Rachel, our Christian Connection story
"When you find your special someone, you know they are the one. You're completely comfortable just being yourself with them, and your personalities click. We began a long-distance relationship. We'd call every night and also would facetime together on a Friday and cook dinner at the same time following the same recipe (we both enjoy food and cooking so it was a way to virtually spend time together). We would visit each other interstate and after 4 months we got engaged and after 10 months of knowing each other we got married."
• • •
#1 – How to know if someone likes you
"One of the ways to know if someone likes you is by the kind of questions they ask you. If someone has put some thought into their questions and are listening intently to the answers you give, this is a sure sign that they like you and are not just going through the motions."
• • •
You can read hundreds more articles on Christian dating and relationships. Take a look at our
blog archive here
, or find out more about Christian Connection
here
.
Get weekly blog articles direct to your email inbox