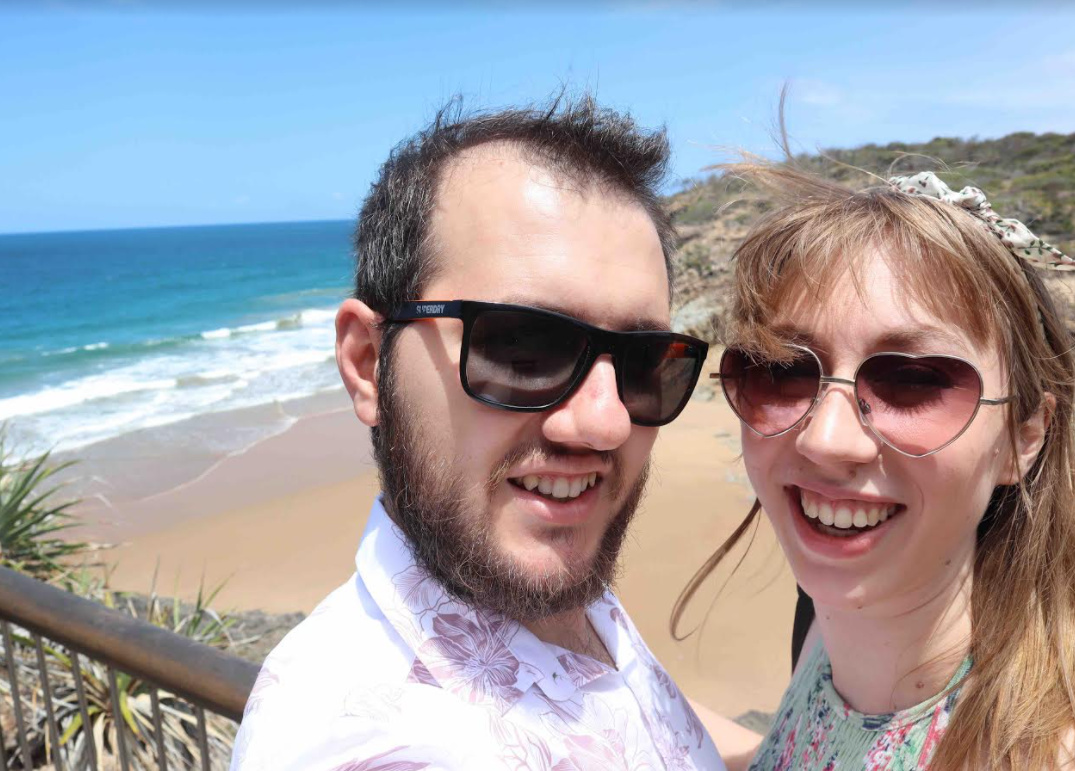 "I was too scared to message him!" – Callam & Rachel, our Christian Connection story
"In July 2017 my now-husband and I met on Christian Connection. My husband, Callam, had signed up to CC as one of his best friends had met his wife through the platform. I joined CC after googling Christian dating sites as it was on my heart to find my husband. I had created an account on CC several months earlier and after having no success I had logged out. To be honest, I was quite disappointed and thought it hadn't worked out for me. Anyway, after not using CC for a few months something in my heart told me to log back on and try again.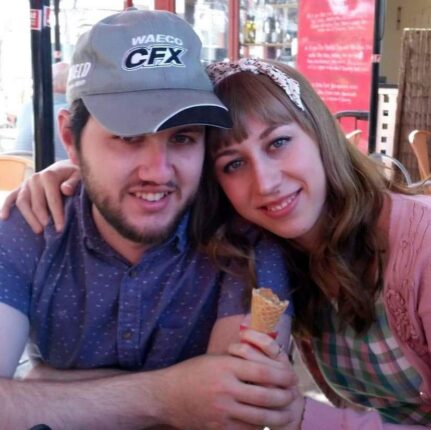 I had prayed for God to send me my husband and I hoped I would find him on CC. I asked the Lord to make him clear to me. I didn't want to involve myself and go on a lot of dates with different men or potentially have a boyfriend that would not end up being my husband. I asked for God to connect me straightaway with the man that would be my husband if he was on CC.
When I logged onto the site again I decided to change my age preference and increase it by a couple of years. After a short while of scrolling I saw my now husband's profile, which had previously not shown up because he was older than my previous age preference filter.
I clicked on his profile and as I began to read through I felt the presence of the Holy Spirit. I knew this man would be my husband. And guess what I did . . . I exited CC because I was too scared to message him! I walked through to the dining room where my mum had been. She had no idea I'd been on my computer on CC.
The very first thing she said to me was, "Hey, have you been on that Christian dating site anymore?" "Ummm, yes." I replied. I was quite shocked that she brought it up out of the blue when I'd only just been on there and had previously told her I'd given up on it.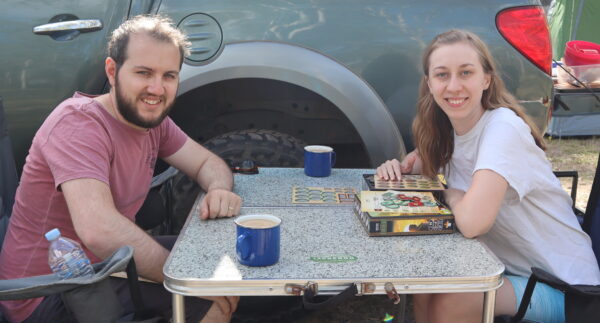 I believe the Lord used her to stop me from making a big mistake and letting my own fears stop me from connecting with my now husband. Anyway, I told her about the nice guy I'd seen on there and she encouraged me to wave to him. So with a lot of nervousness I sent a wave and only a few minutes later he waved back. Straightaway we hit it off. After a while of messaging on here after only a couple weeks we fell in love.
When you find your special someone you know they are the one. You're completely comfortable just being yourself with them and your personalities click. We began a long distance relationship. We'd call every night and also would facetime together on a Friday and cook dinner at the same time following the same recipe (we both enjoy food and cooking so it was a way to virtually spend time together). We would visit each other interstate and after 4 months we got engaged and after 10 months of knowing each other we got married.
Did I ever think I'd have a whirlwind relationship? Nope. But when God confirms to you that you've found the one and you're both so in love one thing leads to another. We've just celebrated our third wedding anniversary and are more in love than ever. We're so thankful to the Lord and CC for bringing us together.
My advice for people looking to find their spouse would be most importantly to pray about it. Remember that everything is in God's time and with God all things are possible. Rest in the knowledge that God loves you and he wants to bless you. He will connect you to your husband/wife whether it's through CC or some other way, but he can definitely use CC.
Don't compromise your faith, morals or who you are as a person. God will bring you the perfect match. Just as Adam and Eve were made for each other there is someone perfectly matched for you. Does it mean you'll never bicker or have trouble? No. But you will love each other so much you'll work through it together.
General dating advice I'd say is be yourself from the very start. You only know if you've found the one if they love you for your authentic self. Communicate and make sure there is mutual trust, values, and respect in the relationship.
God bless, Rachel and Callam xx"
Congratulations Callam and Rachel! We're delighted you overcame being too scared to message!
Read more Christian Connection love stories here
Get weekly blog articles direct to your email inbox