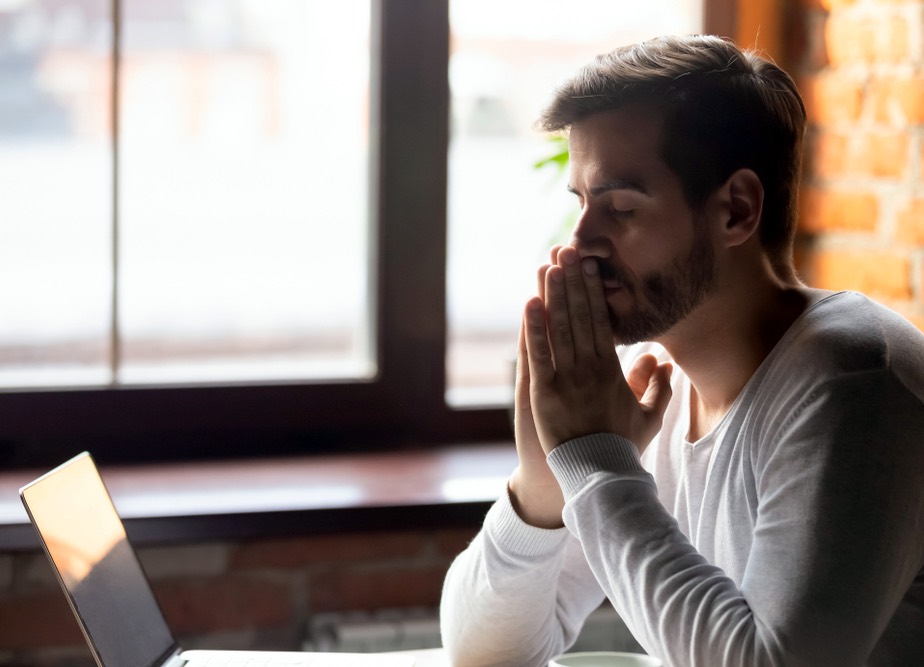 How to hold on when you're ready to give up on dating a Christian
There's only so much "It'll happen at the right time", "You just haven't met the one", "Don't give up", or "God's timing is perfect" you can take before it starts to get old! The worst is "Why are you still single, you're such a good catch?" – the most infuriating question that used to sting me when I got asked, kicking me when I was down. How can you remain godly in your search for a Christian, staying true to what the Bible says about looking for a Christian partner, without compromising when you want to pack it all in, throw in the towel and stop the feelings of loneliness?
The truth is, you don't know why you're still single. It's not from want of trying, or trusting God, praying or trying to make yourself the best version of yourself. Waiting, patience and trusting seem to be the words that outwardly best describe your Christian journey of waiting for a partner and what you feel you should say, but the reality is you're fed up with being single, you're impatient, doubting and cross.
Really, the only way to really combat the feelings of loneliness, annoyance, frustration and bitterness is to hand it over fully to God. Easier said than done. but if God can make every single person on the planet, knows you inside out, knows how many hairs are on your head – do you not think that He knows what is truly best for you?
You may find yourself asking hard questions. Is it worth holding onto your Christian values and morals? We all have different values and principles – It may be that you are waiting until your wedding night for physical intimacy or it may be that you are seeking a Christian partner so that you will be equally yoked, and you feel these values are stopping you from progressing forward and finding someone.
However, how many times have you tried to take things into your own hands and it has worked perfectly? How many times have you done things God's way, and it's not worked out right?
God's way is perfect
Taking these examples above, yes, the 'easier' route in the short term could be compromising to satisfy the craving to be wanted and combat the loneliness, but how long does that truly last? The reality then hits when it turns out that, for example, commitment is not on that person's agenda and you are left hurt and lonely once again.
The long term goal is to find a partner for life. It may be 'easier' to find a non-Christian partner, as it may seem like there are more options there. In the short term it may seem that everything is fine, but long term, what happens when on Sundays you have differing values, what happens if you have children and want to bring them up in different ways, what happens if your time with God starts to dwindle?
God gives us values and says things for a reason and because He is the God of love, He is saying them because He loves you fully and wants the very best for you. So yes, whatever Christian values and morals you are holding fast to, keep hold of them because God sees and God does not forget.
God knows the desires of the heart, so why doesn't He give them?
Parents know exactly what their children want – I know that my son wants chocolate, cheese and cake. Does that mean I give it to him when he wants it? No – I give it at the right time in moderation, otherwise my son will grow up spoilt, overweight and demanding! Parents are in control of the treats so that their children can get the best nutrition, just as God gifts us good things in His time for good reasons.
We are not in control of God and the timing of when He gives us things, as it comes across as entitled.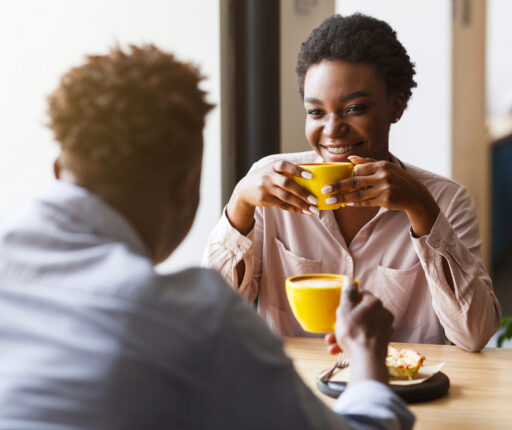 The Bible says that "The heart is deceitful above all things, and desperately sick; who can understand it?" Jeremiah 17:9. If we let our heart lead and desires take over, it can end with only a short term satisfaction but long term problems, instead we are called to "Trust in the Lord with all your heart and do not lean on your own understanding" Proverbs 3:5.
Look at what God has given you already, refresh your viewpoint and see the things that God has showered upon you – it could be a roof over your head, loving friends, food on the table, an income. Matthew 7:11 says "If you then, though you are evil, know how to give good gifts to your children, how much more will your Father in heaven give good gifts to those who ask Him!"
Is it worth just settling for anyone? Patience is a virtue, the Bible says a lot about it, "Love is patient" (1 Cor 13:4), "But the fruit of the Spirit is love, joy, peace, patience, kindness, goodness, faithfulness, gentleness, self-control; against such things there is no law." (Gal 5:22) Does settling and doing things your way look like the fruits of the spirit? Why settle for anyone when God can ordain the perfect match for you, a son or daughter of The King? During this time of singlehood, you can use it to grow more Christlike – God is constantly chiselling us all, just as parents train their children, He is making you ready to be the best version of yourself to meet your special someone.
What if God leads to a life of singleness, unwillingly?
Sometimes God does call people to singleness. Could you find contentment in that? If you truly can't, then chances are God is putting things into place for your partner to arrive, we can't see the whole picture, just one piece at a time, but God can see everything. Sometimes we do need to be able to find contentment in singleness so that we are not idolising a relationship above our relationship with God.
God wants to remove all idols so that we worship Him alone, and if all you think about, wish for and seek is a life long partner and it consumes you (as it did me!) then we need to lay that idol down at the foot of the cross and see that our relationship with God is all sufficient. Only when we do that are we ready to embark upon a godly human relationship with God at the centre.
Hold fast, seek God, pray and know that there is more going on behind the scenes than you are aware of. If it is God's will, then He will bring about the right partner at the right time, but don't try to manoeuvre and work it out yourself. Let God do His work, don't do His work for Him, as He can do it much better than you could ever even try.
Enjoyed reading 'How to hold when you're ready to give up on dating a Christian'? Read more by Hannah Grace here
Get weekly blog articles direct to your email inbox