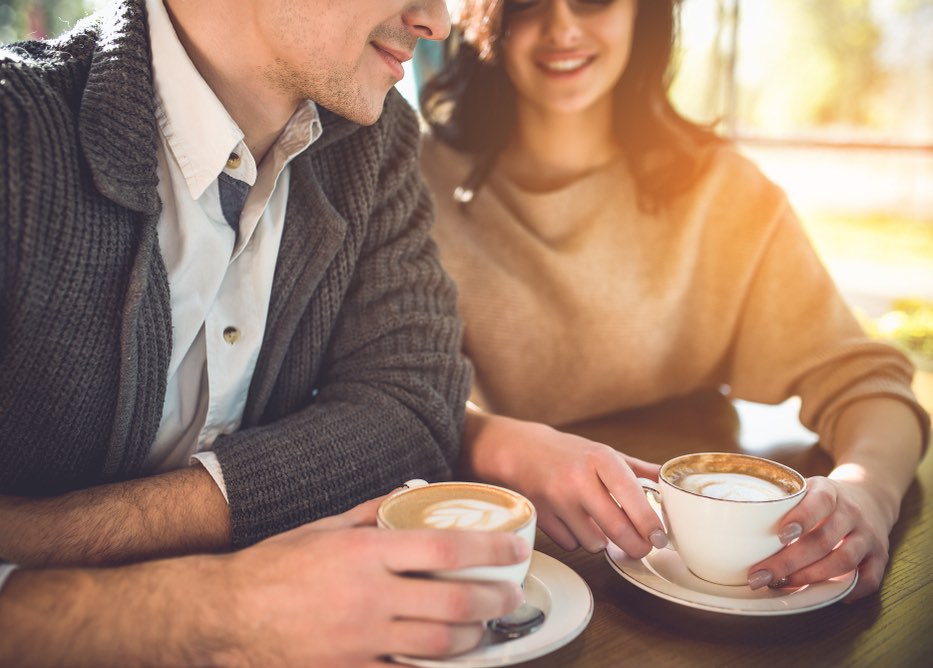 4 simple steps to deciding when to commit
Dating is great when you both know where you're at and what you 'are'. Boundaries can be set, and you know and agree where you're headed. Although some people may not like the idea of labels or awkward conversations about if or when to commit, it does help to set in black and white the status of your relationship, which then manages expectations. But the period before getting to that point can sometimes be muddy. It's similar to going on a long trip – you'll check the road map to get an idea of the journey, but diversions and traffic jams can cause some unexpected disruptions.
When you're both on the same wavelength and united in where a relationship is headed, it's easier to plan the journey; you may both know you want to get married (maybe to each other!), you're unified in what you're after, so let's make it 'official'. But how do you reach the point where you can talk about it or be headed in the same direction? How do you know when to move to the next stage? How do you know when to commit?
Sometimes relationships flow naturally, from just meeting and getting to know each other, to deciding to be in a relationship, to talking about marriage without a formal conversation about when to commit. Other times, one person goes faster than the other and mixed messages or indecision occur. How can you combat this and how do you know when it is appropriate to move on?
Be Open And Honest Early On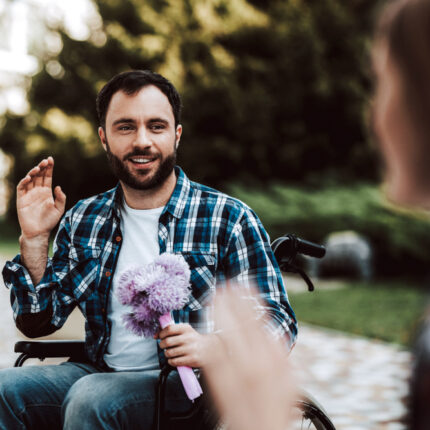 When you start to date, know where you stand. Personally, I knew I was looking for marriage. I was not interested in casual dating or playing games. I had a list of ideals that I was looking for and I was not there to mess around. My husband was on the same page, so conversations about marriage happened early on and came up naturally.
Sometimes certain circumstances push conversations forward. If, however, you hear hints that you are on completely different wavelengths, then delve deeper. You must ask yourself why this is the case, and also ask your prospective partner. Is the reason something you can work with or is there a deal breaker there?
You should both want to spend time together to make the relationship work, but previous hurts and circumstances can cause people to go at different paces. As long as you're honest about where you're headed early on, then the timings can be worked out later if necessary.
Communicate about your relationship hopes
Don't be scared of difficult conversations. They could well bring you closer, and if they don't then maybe this person is not right for you. Communication is key for knowing when the right time is to move forward in relationships. Talking about your hopes, dreams, worries, and ideals early on helps you develop a deeper connection and should hopefully make you want to spend more time together and eventually become an item.
If it doesn't, and the more you communicate the more you realise that you don't want to move forward, then communication has brought clarity. Chatting together helps to direct the pace to go at, rather than just assuming, or surmising what the other person thinks or feels. Only God and the two of you will know the right timing and when to commit, but unless you communicate that with each other, then you'll be treading water. It can be a scary conversation to have but sometimes knowing is better than not knowing.
Give it to God
Pray about it. Pray about when to commit, or not. Whether you should move on to the next stage both individually and together. If you feel it is 'too soon' to talk about it, then pray on your own – ask God to lead and guide you and hand it over to Him. You could pray for an opportunity to talk about it together and God can provide that and help with that conversation. Or if you feel comfortable then the sooner you can both start praying together, the better.
Once you've developed a prayer life precedent together, it's easier then to pray about where God is leading you as a couple, if and when to commit, and you can both hand it over to Him. Having God at the centre of your relationship is the third chord that is not easily broken. Praying about the future ensures that you are seeking God's will rather than your own. His timing is perfect and if you're able to pray together about the future, then conversations about the next stages of dating will come easily.
Set the Scene
You'll usually know early on if you want to pursue something or not, and you'd like to hope the other person would too. It's not fair to lead someone on 'just in case', while hoping for someone or something else. Once you personally know you'd like to pursue a relationship further, then you can set the scene for a conversation.
Make sure you're both in a relaxed environment, in a good mood and not distracted. You can casually drop something into the conversation, or you can set a date night up for something a little more dramatic! Everyone, and every couple's dynamic, is different.
Each stage is exciting – try to enjoy where you're at as that part of the journey is unique, and you won't get those first weeks/months back again. Pray about each step as well – that way you'll be walking with God on this exciting journey and knowing if and when to commit will feel natural and right.
---
Find out more about Christian Connection and how to join.
Get weekly blog articles direct to your email inbox