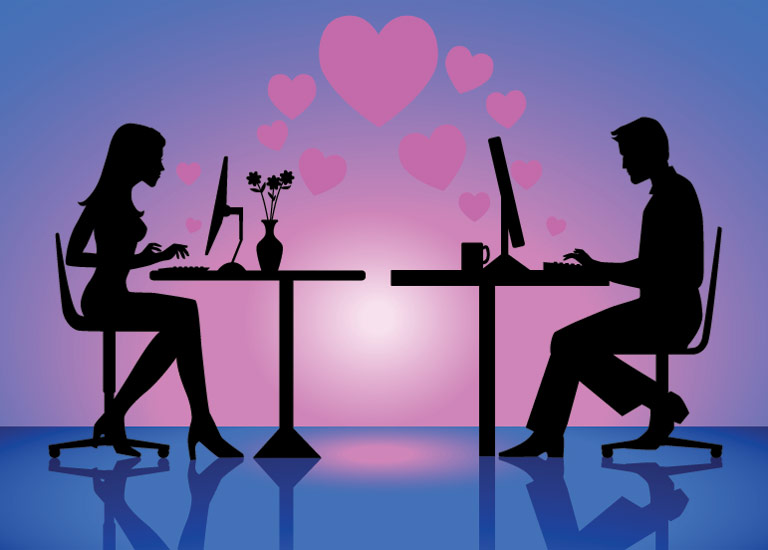 Online/Offline – The best of both worlds
This April a British technology pioneer by the name of Kevin Ashton created a fictional Mexican social media guru. Ashton spent $50 (£33) on buying 'Santiago Swallow' 90,000 Twitter followers and creating a Wikipedia page for him. The process took just two hours, but it fooled thousands of people across the world.
He later wrote this: "On the Internet, nobody knows you're a bot. In fact, nobody knows you at all. You can be a bot or a dog or a not. The only thing you cannot be is yourself."
Kevin's words hit hard. According to Ashton, it's not possible – there's "insufficient bandwidth" for you to fully be you online.
When we interact online, we're a representation of ourselves. The complete sensory experience that is Sam Hailes can only be experienced offline. OK I just read that sentence back and it sounds ridiculous doesn't it? But it's true!
Paul's words in Romans 12, despite being written millennia ago, have implications for how we build our online representations. "Do not think of yourself more highly than you ought, but rather think of yourself with sober judgment."
Oxford Dictionary's word of the year is 'selfie'. My Facebook timeline has been dominated by these 'self-portrait-photographs' for much of the past 12 months. We tend to think of images (both static and moving) as objective representations of ourselves. "The camera never lies". But thanks to Instagram filters and Photoshop, the camera's truthfulness can be easily altered.
Is your self-representation accurate? Have the words been written with sober judgement? Are your pictures truthful?
Beyond taking steps to represent yourself fairly, you may also need to recognise the limits of representation.
While some social media platforms can function without their users being social in the real world (See Facebook's Bitstrips app) Christian Connection is different. It has a great and unique strength.
This strength is that Internet Dating doesn't try to push the online profile to do more than what's possible.
We should all be able to admit that real life interaction is needed. We may call it 'Internet Dating', but you can't really go on a virtual date. Christian Connection is simply the meeting place.
If you're getting on with someone online there's a good chance you'll enjoy his or her company in the real world too.
Internet dating has bought joy and love to thousands of couples across the globe. 1 in every 5 relationships begins in the virtual world. It's no longer an activity that's frowned upon or seen as embarrassing. It's now a part of normal life and culture. These facts should be celebrated.
It's also heartwarming to read success stories.
It's important to have an understanding of the strengths and weaknesses of both the online and real world. Christian Connection works because it allows users to build an online profile that represents themselves (hopefully) well.
The question for users is, will you take advantage of the opportunity to build a fair and accurate online profile? And will you let your online interaction flow (when the time is right) into real life meetings?
Get weekly blog articles direct to your email inbox