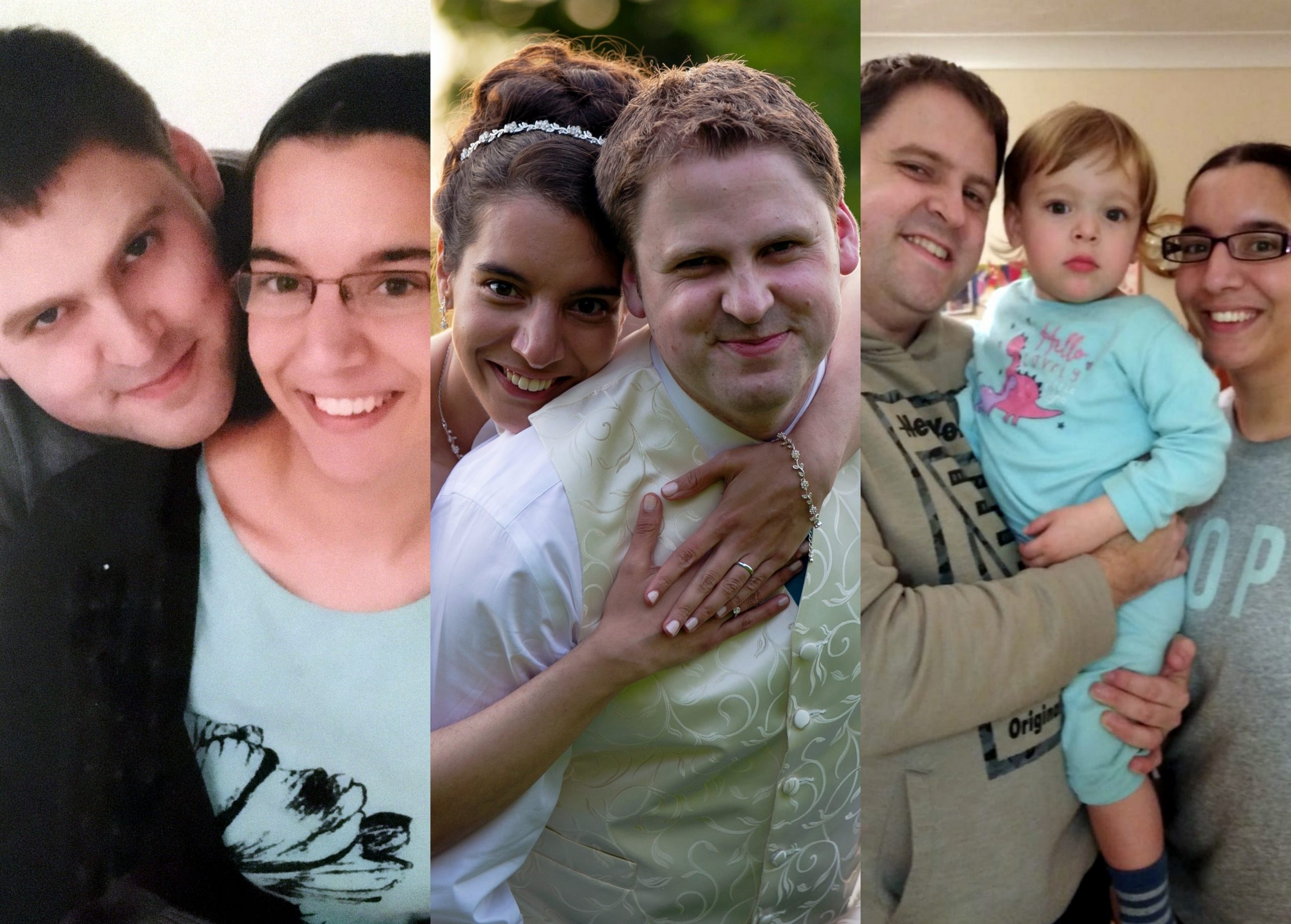 "We are stronger together" – Sarah & Simon, our Christian Connection story
Sarah met Simon on Christian Connection in 2009. She got in touch in 2013 to share their story so far.
"I have always been sceptical about online dating but decided to give it a go on my friend's advice. I wasn't expecting anything but after a few days I saw a guy whose profile I liked and so sent him a message. Despite having a long distance relationship which was hard at times, we fell in love and now we are happily married! Thank you Christian Connection. To all the sceptics like me, give it a try and never forget God can do more than you ask or imagine!"
As part of Christian Connection's 20th birthday we caught up with Sarah to find out what had happened since…
"There wasn't the opportunity to meet single Christians at work or church. We messaged each other through Christian Connection, swapped numbers and then met in person a month later. We only saw each other every two weeks as we had a long distance relationship, but we then met each other's families and got to know each other better. We got engaged after 3 years together, then got married in 2013.
Life since has been great. We have had so many highlights and we are able to share them together. We have grown to know each other, fallen in love, got married and had a family. Of course, there have been some tough times but we are stronger together.
Getting engaged and married, moving house, having a baby and going on holidays have been some of the high points. The challenges include being apart when dating, living together once married and getting used to a new routine, having to share everything and finding a church that suited us both.
The advice I would you give people who want to meet someone is to try Christian Connection. I was sceptical about online dating beforehand but give it a chance and you could meet the right person for you! Take things slowly and don't compare yourself to others and remember God has your relationship in his hands."
Congratulations Sarah and Simon! Look out for our #CCTurns20 and other couples' stories over 2020.
Start your own story on Christian Connection here.
Get weekly blog articles direct to your email inbox