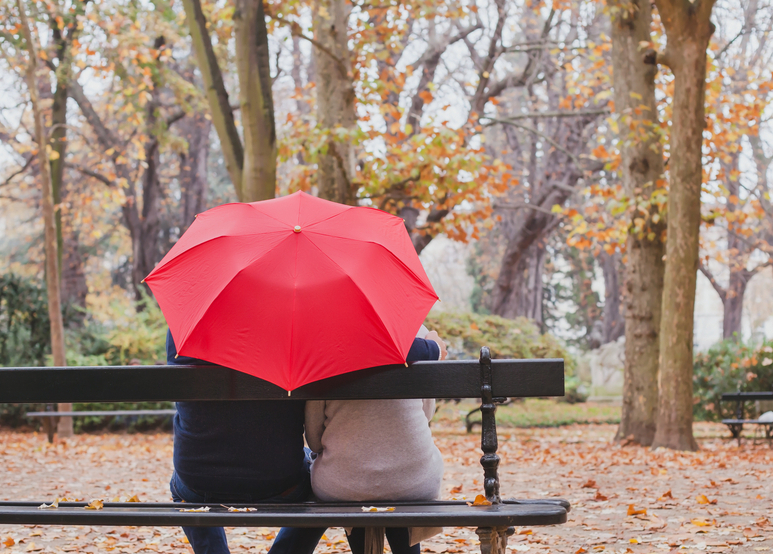 Why successful dating requires practice
Practice makes perfect, so the saying goes, and this maxim is just as true for dating as it is for other areas of life. You may be one of the lucky ones who falls in love with the first person they chat to online, but many of us need to go on a number of dates with different people so that we can become aware of what we truly want in a relationship and learn how to set and keep healthy boundaries.
By meeting up quickly with people to whom we're chatting online and, at the same time, meeting more people in the real world by expanding our social circles, we learn about ourselves and about others. We learn about our likes and dislikes, about our 'must haves' and our deal-breakers, and we learn to speak our truth in relationship, even if we fear we might put our date off.
We learn to say with confidence that we need to go home at a certain time, or that we do or don't drink alcohol, or do or don't like cake. We learn to say that we definitely want children, that we don't, that we're unsure, or that we already have three. We learn to speak about our faith and our beliefs. We learn to ask questions and to pay attention to our intuition. We learn to tune in to how we truly feel when we're with someone. We learn to gather the information we need to make a healthy choice. We learn to say Yes when we want to say Yes and No when we want to say No.
As we date successfully, without chaos, drama or crisis, our self-esteem and confidence grow. As we move into relationships and, if we decide they're not right for us, move out of them again, we learn that we can date without hurting others too much or getting too hurt. We mature emotionally and lay some great foundations for our next relationship.
And the good news is autumn is a lovely time of the year to meet new people, on and offline, even if a recent Christian Connection poll concluded it was the least romantic season. The weather may be changeable and the nights aren't long like in the spring, but we have that motivating 'back to school' feeling plus plenty of bright, crisp days and social occasions to look forward to.
So why not make it your goal to find a date to go to a Festival of Light with at the end of October or to watch the fireworks with on November 5th? Or why not suggest to someone whose profile you like that you meet up for a walk through the conkers and leaves, followed by a spiced latte or hot chocolate at a cosy cafe?
Strike up some conversations about the season and then find an autumnal activity to enjoy together. Dating online requires an investment of time and energy. We get back what we put in. When I was dating online, I chatted to people but I rarely managed to meet them in real life. Nowadays, if there's a connection, I suggest people meet really quickly if distances aren't too great. It's too easy to form an emotional connection with someone over text, WhatsApp or email, only to find we don't like them in real life. We'll save a lot of time and energy by keeping the virtual conversations short.
At the same time as investing in online dating, make an effort to meet people offline. As a fan of exercise and getting outdoors, I often suggest to my coaching clients that they try out hiking groups or running clubs. When I was single and living in London, I went on a few group hikes and met some singletons who shared my love of nature. But there are lots of other ways to expand our social circles – guided walks around our city or town; a painting, dance or cookery class; a concert or a choir. Think of something you'd love to try and go and do it. Fill this season with opportunities to meet new people.
Then, once you're out there, practise – practise speaking to the person sat next to you in the queue for coffee, at the cloakroom, or at the concert. Practise speaking your truth on dates, saying clearly what you like and what you don't, without fear of rejection (after all, rejection is God's protection). Practise going home on time. Practise stopping drinking after one glass of wine. Practise identifying how you feel when you're with someone – do you feel relaxed, at peace or on edge and anxious? Practise tuning in to your intuition and to God's will for your love life and paying attention to that.
Practise saying No, thank you to people you don't want to see again – until you meet someone to whom you want to say Yes, please.
Get weekly blog articles direct to your email inbox