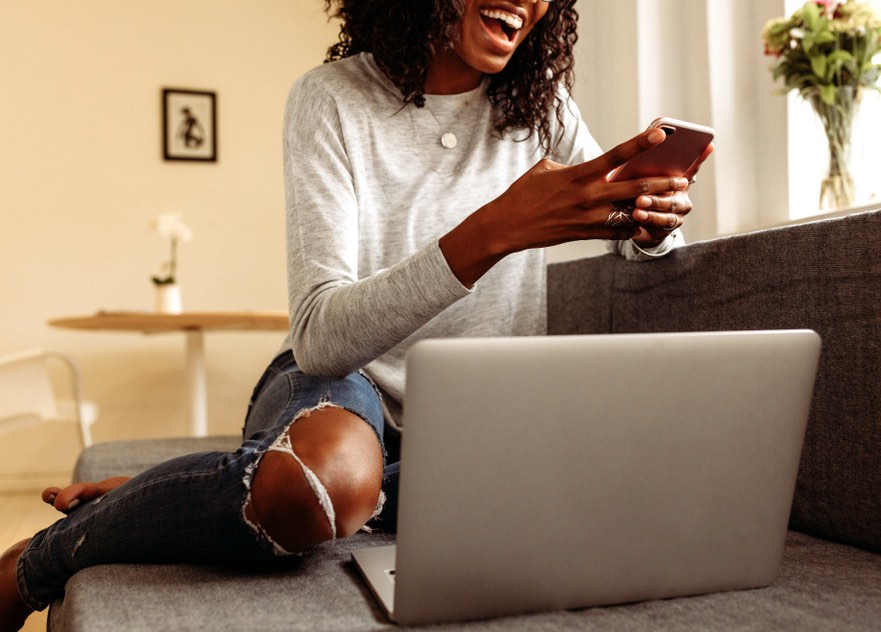 Communicating well when you can't meet in person
"Communication is key" – how many times do we hear that? It's crucial in all relationships. From the moment I first started talking on Christian Connection with the man who is now my husband, we were polar opposites in regard to our hours, vicinity and quite frankly, our lives! We hardly ever saw each other in person. We relied on communication over distance and had to communicate emotionally too (which sometimes is difficult with the barrier of a screen).
The best example of having to communicate without physically seeing each other, is our relationship with God – we physically can't touch or see God, but we can see the effects of God's love poured out on us. We talk to God though prayer, we can include God in every single part of our lives, we can pour out our emotions, whilst still feeling valued and completely loved. Let this relationship with God be your model for how to communicate through distance.
Think outside the box
It is really important, if you can't see each other often, to find different ways of making your significant other feel special. You can obviously communicate via text, phone, video-calling, but there's also letter writing, little note cards, send some flowers, chocolates or even cookies, make something home-made and send in the post. There are ways of sending your love, ways of communicating not just words but also feelings. It's the little things that mean a lot.
Never take each other for granted and never assume
The truth is, you are both going to have to put in effort and hard work. It's easier to make someone feel loved or to communicate on an everyday basis when you see them. When you don't see them, you have to work that extra bit harder. Don't assume that they know how you feel, and likewise don't assume that you know how they feel. You need to keep checking in and asking. Be grateful for the effort they're making, and make sure you never take that for granted. If this sort of communication can happen when you're apart, it'll be easier when you're together – and know that this is just a season and will pass.
Don't be afraid to explain how you feel
You need to feel safe to talk about your emotions. Don't feel that what's going on inside doesn't matter – your emotions are important and so are your partner's. Make each other feel valued so that you can understand emotionally where you each stand. Talk about where you're at – whether you've had a bad day, or whether you want to take things slower. It's important to talk about the little things as well as the big things.
Disagree well
Communication through conflict is tough when you're not physically together. Pick your battles! There's a time and a place for dealing with difficulties – being tired doesn't help a disagreement go well so don't start at midnight, for example. Being somewhere private helps. Talking through issues is completely different for us now as there's physical contact and eye contact. When we were apart it was important to speak rationally, when we were both alert, awake, giving each other space to talk and listen equally. Make sure you pray beforehand – putting God at the centre is a wonderful way of making sure you have the best mediator.
Where there is a will, there is a way – if you both want it, you will make it work. It keeps you on your toes and keeps it fresh by having to be unconventional, thinking outside of the box. Take it from me…it can work, but most of all have fun with it! Use this time to expand your ideas!
Get weekly blog articles direct to your email inbox