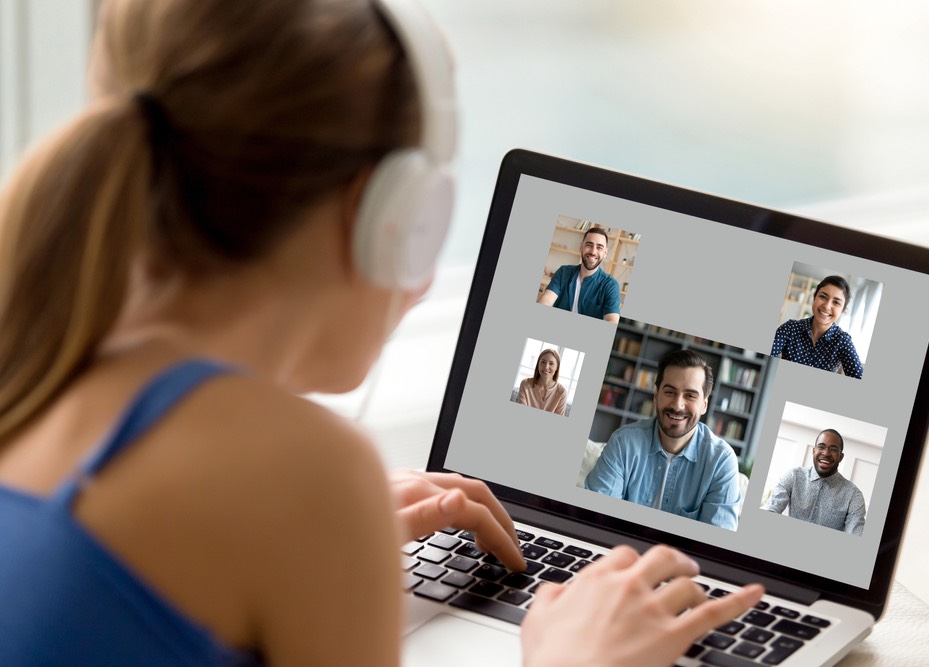 Getting the most out of online meetups
Have you discovered online meetups yet? Organised virtual social events are a popular way for people to meet and get to know each other better while meeting face-to-face is difficult. We've hosted regular quiz nights and virtual tours of interesting sites, and Christian Connection members have been stepping up to organise virtual games nights, karaoke, poetry evenings and more. So what can you expect if you attend an online meetup? And how can you make the most of these social gatherings?
1. Find a meetup
First, find something that looks interesting! If you haven't attended a meetup before, the idea of joining a group of people you don't know might feel daunting but times are changing. We've all had to embrace our inner techie in recent weeks! You can find out what's coming up on the meetups page and pick an event that you are interested in. Just press 'Attend Meetup' and you'll be added to the list of participants. You'll then receive updates from the organiser so you'll know what's being planned. It helps the meetup organisers to gauge numbers if everyone who says they're going to attend turns up. Don't forget to add the date in your diary and set a reminder on your phone.
2. Check your tech
Getting your tech sorted in advance can help you to relax and enjoy the event when the time comes. Laptops or desktop computers generally offer the best experience, with tablets being a good second option but a phone can work if that's what you have. Download any software that you might need in advance. Don't forget to fully charge your device, or keep it plugged in. A good internet connection is key.. Headphones or a headset with a microphone are good because it encourages you to tune into the event and means you can hear and be heard more clearly.
3. Set the scene
Approach it like you're getting ready for a real event. Dress in a way that makes you feel comfortable and confident. If you live with housemates/flatmates, let them know your plans so you can avoid background noise or distractions. Don't sit in the dark! Good lighting positioned behind the camera, not your head makes a big difference. Then when you're ready, grab a drink and log on.
4. Get involved!
Remember that online meetups are not a spectator sport! If it's a karaoke night, come prepared with a song (and the backing track on your phone). If it's a poetry evening, have one or two things ready to share, perhaps with some background on the poem. Not everyone might feel comfortable performing, but come ready to engage and encourage others.
5. Re-connect after
After the event has finished you can use the discussion thread on the meetup to connect with people after the event. Follow up with any new people you've met and perhaps set up a one-to-one call if you really hit it off. There might be an opportunity to meetup in person, once restrictions allow.
Inspired to host a meetup?
If you don't see a meetup you like the look of, or have a great idea of your own, why not plan a meetup? Here are some top tips from Rob, one of our organisers:
Choose a particular topic or activity – like a quiz, online games, comedy, discussion or open mic event – so that people know what they're signing up for.
Plan how the event will run in advance. Breaking it into sections helps keeps things moving. An easy-to-follow evening could look like this: First activity or chat – 15 minutes, second activity or chat – 30 minutes, third activity or chat – 15 minutes. It will make it varied, keep people's interest, and help you stick to time.
Make it as lighthearted and fun as you can.
It's helpful to have at least two people hosting an event if possible – one as the "MC" for the evening, and someone looking after the technical admin (letting people in to the event, answering queries etc.)
For larger numbers, it's a good idea to use breakout rooms, which allows you to split people into smaller groups. You want no more than six in a breakout room if you want to give everyone a chance to chat and get to know each other.
Make sure you have fun too!
Inspired? Read our guide on how to get started organising your own online meetup.
Get weekly blog articles direct to your email inbox