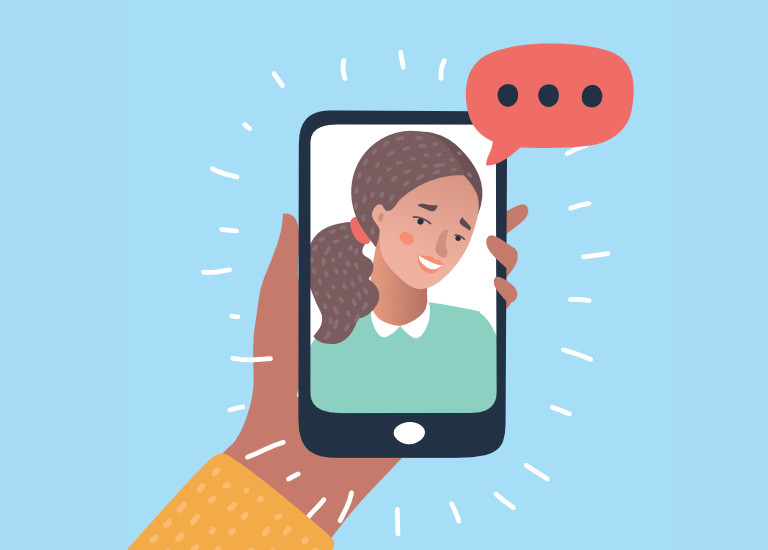 5 reasons to use video chat on Christian Connection
So you've made a new connection, the conversation is flowing, but where do you go from here? You could chat on the phone, move the conversation to instant messenger, or maybe you're ready to meet in person. But now there's a new option – video chat. If you're both online, you can now easily switch from messaging to speaking face-to-face within your Christian Connection mailbox. Here are 5 great reasons why you might like to try the new video chat feature.
1. Get to know someone better
Building up a rapport through your messages is a great start, but seeing each other face-to-face can take the conversation to the next level. And when you're calling from home, you can relax and be yourself much more than in a public setting. Since over 90% of communication is non-verbal, video chat is a far better way to connect than a phone call. You also get a sneak-peek into each other's home which can reflect more of your personality and interests.
2. You don't have to share your phone number
After you've been messaging for a while, the next step is usually to speak on the phone, or move to instant messaging. But you might not be ready to share your personal number just yet. With our video chat feature, you don't have to worry about that. Just connect through your Christian Connection mailbox and when you're finished, you can decide if you want to take things further or not.
3. It's much easier than meeting in person
Meeting in person for a first date takes time, effort and commitment. Video chat gives you the opportunity to have a first-date without worrying about all of the practical aspects of meeting in person. Like where shall we meet? How am I going to get there? Are we just going for a drink or a meal? Who's going to pay? Do they serve good vegan food?! Just arrange a time to speak, pour yourself a drink then click to connect and get chatting.
4. You can 'meet' sooner
We are all busy people these days, and it can be tricky to find a time and place when you're both available to meet, particularly if you are travelling some distance. We always say that it is better to meet sooner rather than later and video chat allows you to do this with ease. You can fit in a half-an-hour call over a morning coffee, or a brief chat after work.
5. You're in complete control
Meeting someone new can be nerve-racking. Will they turn up on time? Will I get stuck in traffic? Will I feel awkward? With a video chat, you don't need to worry about these things. Without the usual worries and distractions of meeting in a public place, you can really focus on the conversation and the other person. So take advantage of these benefits and get chatting to build that special connection.
Why not give it a go? To get started, take a look at our take a look at our getting-started guide here. And then kick things off with some creative conversation starters or you could try out some virtual date ideas.
Please Note: You'll need to be a full member to use Video Chat. Take a look at our subscription options here.
Get weekly blog articles direct to your email inbox