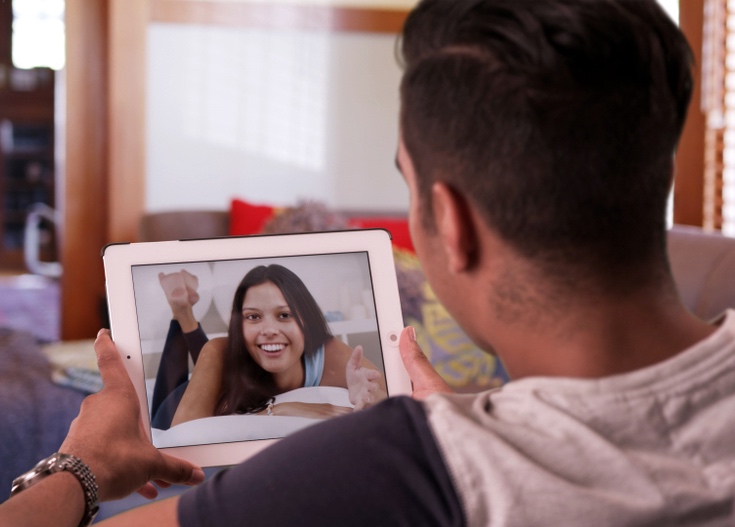 The most popular Christian Connection blogs of 2020
As 2020 draws to a close, we look back on a challenging and eventful year. The blog posts which made our top 5 for this year reflect the impact that the coronavirus has had on all of our lives. But the message of hope and the determination of people to find love and connection is a common thread.
#5 – "We really see this as a symbol of hope and love" – Toby & Victoria, our Christian Connection story
"We had planned our wedding day for May 2020, invited over 100 guests to share our special day with us and we were so excited. But then COVID-19 hit. We spent a lot of time trying to convince ourselves that it wouldn't impact on our wedding, but when lockdown was announced, we knew that was unrealistic. It was at this point we had a glimmer of hope, after seeing what our church could achieve tech-wise for a Sunday morning service we decided to pitch the idea of a 'virtual wedding'. Last month we exchanged vows online – in the presence of our family and friends in the eyes of God. We are truly blessed with our church family, and we really see this as a symbol of hope and love for everyone."
• • •
#4 – Love, virtually: making connections from a distance
"Without the usual distractions, chatting by video call is a golden opportunity to take the conversation a little deeper, and start to discover whether your date's interests and values align with your own. Keep the chat flowing by asking questions (write a list if you're worried you'll dry up). Consider things like… Why did your date choose their career, what do they like about it, and what are the challenges? What's the story of their Christian journey? Who are the most important people in their life? What are their passions and interests? What kind of church do they go to, how does it help them grow, and how do they serve? What feeds their spirit and brings them joy?"
• • •
#3 – Stand firm: 7 tips for staying motivated
"The number one key to success on a dating website is… perseverance. For most of us, online dating is a marathon, not a sprint. Yes, some people meet their beloved within days of joining up – but they're the exception. The rest of us have to be prepared to put in some time and effort, meet lots of people, and perhaps face a few disappointments on the way to finding someone we want to build a life with. That takes resolve and commitment."
• • •
#2 – "I am so grateful to God" – Lindsay's Christian Connection story
"Looking back, I am so grateful to God for that 18 months of working through issues around identity, value, rejection, pride… internet dating sends you through internal processes that you wouldn't necessarily face! I found in myself pride when I was rejected yet again by someone who I deemed inferior! I found issues of rejection and was driven back to the arms of God to figure out my identity is totally in Jesus, and it is a confident and stable identity because of that. By the end of the 18 months, I was quite different."
• • •
#1 – Dating & the coronavirus
"When things are uncertain, it can be unsettling and even lonely at times, so be kind to those that you interact with. People may be concerned about the rapidly changing news, their family members and friends, their work situation or their own health. Praying for and with each other when you get to know each other better, and being supportive even in casual chat can make a real difference."
• • •
If you want to find out more about Christian Connection, and how to join visit the site here. 
Get weekly blog articles direct to your email inbox