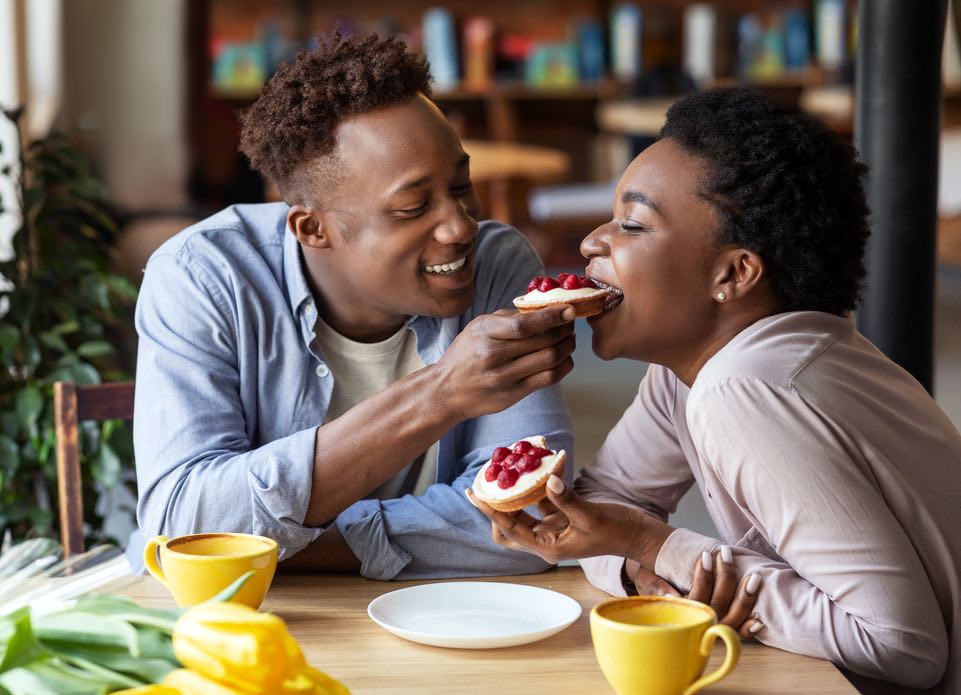 7 great ways to show appreciation
Whether you are dating, in a relationship or married for a long time, one of the main keys to a successful relationship is finding ways to show appreciation. If your 'appreciation box' is filled up, you're more likely to give out love more easily. If your box is empty, then it's very hard to maintain a healthy relationship. If you appreciate your partner, then they will feel loved and filled up, ready to show you appreciation. If you feel appreciated by your partner, then you are going to find it much easier to show love and appreciation and be happier in a relationship or when dating.
Finding ways to show appreciation is important. It is very much a two-way street – you need to be appreciated in order to appreciate, but you also have to be grateful for your partner in order for them to be grateful for you too. There has to be a strong element of teamwork and when this is thrown off balance, it is because you are not working together. There are lots of ways of making this work right from the start of early dating.
Communicate
If you both communicate well, you will be able to say when you don't feel appreciated which is just as important as discussing when you do. Understanding trigger points and each other's way of thinking is vital to get to the bottom of this. You may have different communication styles but understanding them and using them will help your partner feel loved and valued.
If you're at the beginning of dating, clear communication and an eagerness to reply and learn more about your prospective partner will help them feel worthy and valued. Make an effort to communicate, which will make your date feel important. It's one of the key ways to show appreciation.
Listen
A listening ear is hard to find but taking time to truly listen to what your prospective partner or partner says and remembering is invaluable. Knowing that you've heard, taken it in and remembered, will make them feel special. It helps to get to know someone deeper and helps you to be more servant hearted in the meantime.
Bringing up little nuggets of information or planning a special date around certain likes will blow your date away when they realise that you've remembered the little things – this happens through listening!
Focus
Staying focused on what you're doing together is one of the simplest ways to show appreciation. Practically, don't be distracted by your surroundings or external things. Put your phone away. Your date will feel much more appreciated if they are more important than the football scores on your phone, a text or social media.
Don't be distracted by what is around you either – you are there for your date, not the other people around you. Appreciate views together but your main focus should be your date.
Understand Their Perspective
Everyone is different, and your way of appreciating may not be their way of receiving it. You have to stop selfish gains and see it from their point of view. My husband feels appreciated when I say encouraging or loving words or if I give him a big hug spontaneously. I feel appreciated when he acknowledges my acts of service or gives me flowers unexpectedly.
If I clean the house for him, I'm sure he's thankful, but he doesn't necessarily feel appreciated from it. I have to change my way of thinking to his. I may think I'm showing him my appreciation by getting the house in order, but he would much rather me give him a big cuddle rather than have the house hoovered and tidied.
I, on the other hand, feel appreciated when he acknowledges the work that I have done…it is hard when it's not necessarily on his radar! This is where understanding each other's perspective is important and it takes time.
Put others first
Arrange dates that they will enjoy even if you don't. It means a lot to them and having listened and picked up on these hints, they will be full of gratitude and swelling with happiness. You're more likely to have a date that you really enjoy next time!
It also means that showing appreciation when you don't necessarily feel like it, means that you are steadfast and willing to choose love every day in a Christ-like love. It's sacrificial love that you are aiming for, not lust or selfish gain. My husband knows I love afternoon tea, he'd much rather paintball, but he will organise a tea because he wants to show he loves me.
Don't play games
Message in a timely way, don't wait to receive a text before feeling like you can message. Respect each other. Showing respect is a prime way of showing appreciation, as your date will feel valued and wanted, like no one else matters. When God brings two people together it shouldn't be hard work or one sided, it should be Christ-centred and without games.
Champion and treat
You should be your date's biggest fan. Big them up (but do it honestly!) to the people you love and those you are surrounded by. Don't ever belittle or put down – this will show appreciation. Little gifts here and there or even just notes, or a nice text can give a warm glow and lift your date's spirits.
Appreciation takes time and effort and is ongoing. Just because you've gone on a couple of dates, or you're in a relationship or got married, does not mean that you stop trying. Appreciation sparks love and happiness and fills up your partner, and the virtuous circle continues.
What are your favourite ways to show appreciation?
Interested in meeting other single Christians? Join Christian Connection or find out more here.
Get weekly blog articles direct to your email inbox