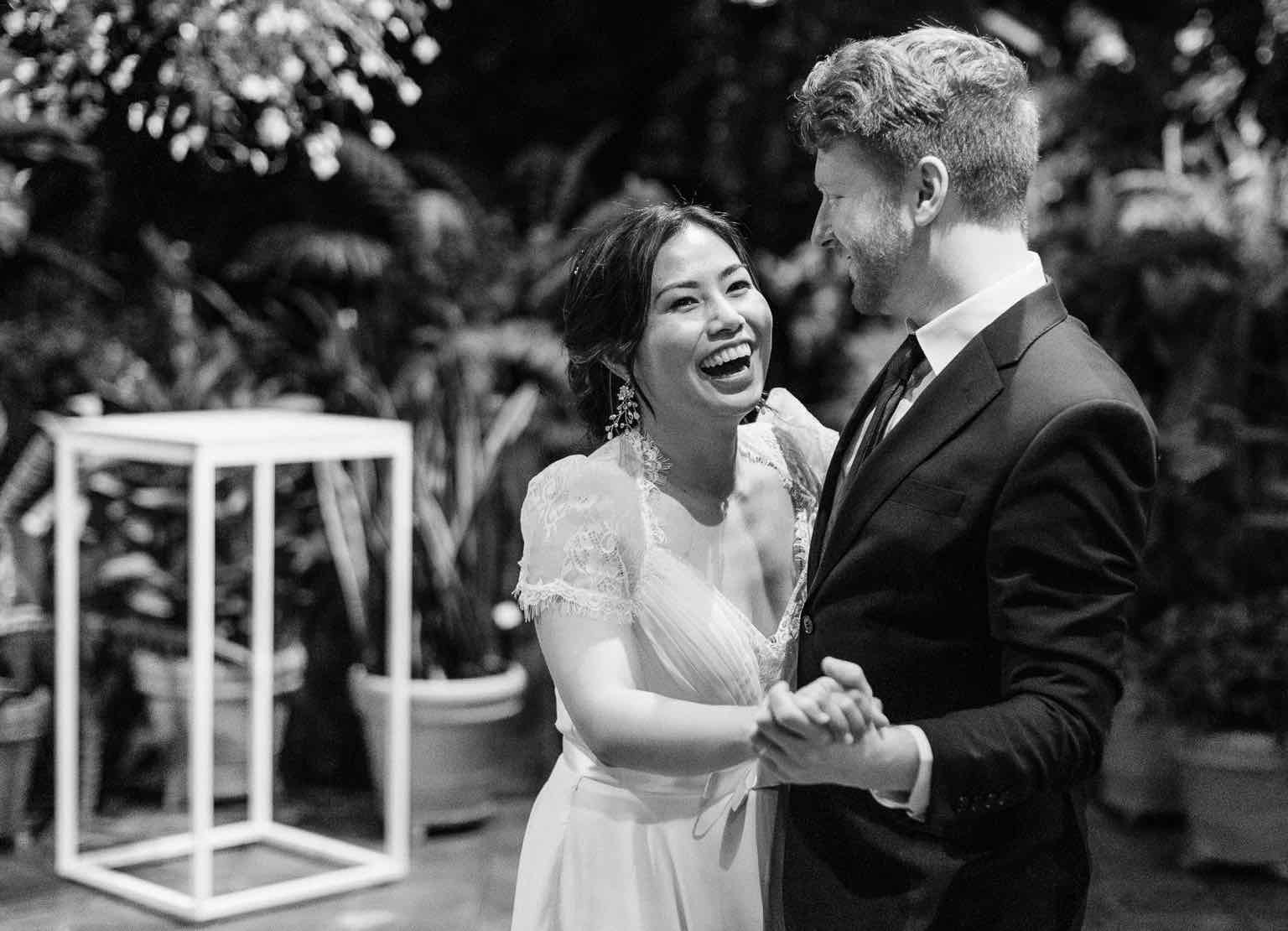 "Every moment has drawn us closer" – Anne Marjorie & Matthew, our Christian Connection story
"Although we were both a little nervous, we could immediately see joy, kindness and love in each other…" When Anne Marjorie and Matthew first met on Christian Connection they didn't know they'd be sending us their story and wedding photos a couple of years later! Read about their first date, a botanical gardens proposal and why they agree "having each other as our best friend is the best thing we've both had!!"
"I(Marj) joined Christian Connection December 2019. At that time, I was just gone from a breakup and didn't expected I would be interested in dating again but I tried. I found the ad for CC from Facebook and decided to join. After a few hours of joining, it happened very quickly! Matt messaged me from Christian Connection and even found me on Facebook. At that same time, Matt has recently joined but never had luck at first, until he found me.
From there, we had been talking to each other all the time and we both wondered whether this could be the start of something. We met at the train station before our first date and, although we were both a little nervous, we could immediately see joy, kindness and love in each other. We walked around the waterfront and town and got some dinner, and got to know each other. We spent many dates exploring Wellington, walking in the botanical gardens, going to the movies, flying to Queenstown, biking around Eastbourne, visiting Christchurch for Christmas and reading the Bible together. Every moment we've spent together has drawn us closer and made us fall deeply in love.
In April 2021, Matt took Marj to the botanical gardens and, beside beds of bright-coloured roses and a waterfall, with an audience of inquisitive ducks, asked her to marry him. She said yes, and now, we are happily married and having each other as our best friend is the best thing we've both had!!"
---
Ready to start your own story? Find out more about Christian Connection and how to join here.
Read more stories from Christian Connection couples here.
Get weekly blog articles direct to your email inbox