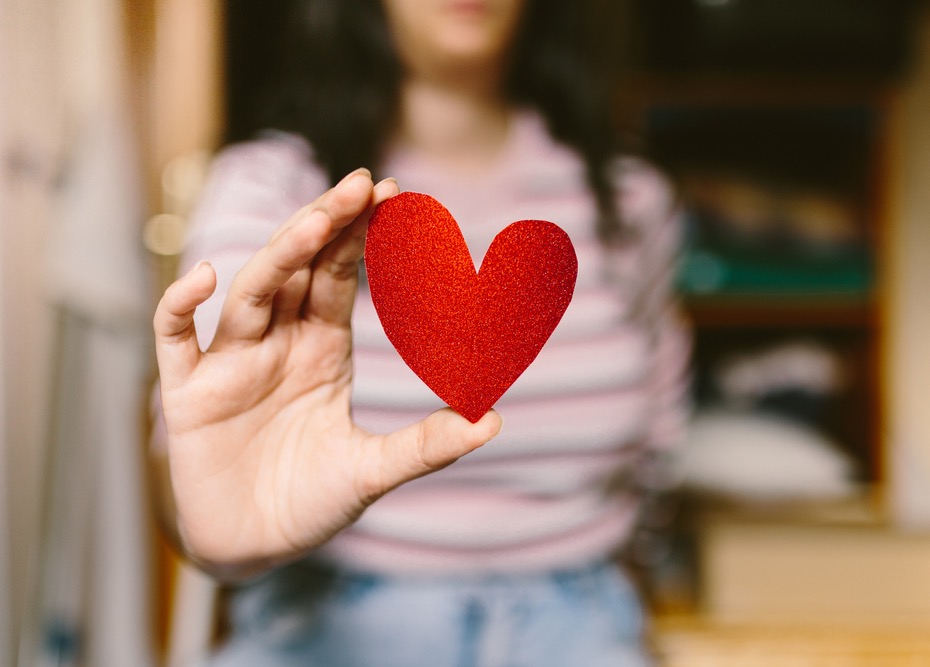 7 reasons I like being single on Valentine's Day
I have a love/hate relationship with Valentine's Day. When I was a kid there was nothing more exciting than turning up to school on February 14th and wondering if there was an anonymous card or chocolates on my desk (this only happened once… and it turned out to be my friend playing a prank) My enthusiasm started to wane when I was 19 and finally had a boyfriend to spend the day with. I opened the door and he was standing there holding a single long-stemmed red rose. I found the whole thing so cheesy and inauthentic that the rest of the night was a disaster. Over the years I've come to realise that typical romantic gestures and occasions like Valentine's Day aren't really for me. I don't like love hearts and candlelit dinners. God help the man who brings me roses. But I do like being single on Valentine's Day. And here's why…
You can celebrate with friends
Palentine's Day, Galentine's for the ladies, is growing more popular every year. And honestly, I think it's better than the romantic alternative. It's an opportunity to show your friends how much they mean to you, spend quality time together, and celebrate those relationships in your life that won't end in "it's not you it's me".
My favourite "Palentine's Day" involved a three course meal, comedy show and the biggest bar of chocolate I'd ever seen that my friend actually punched at full force to try and break into. It was great. I'd suggest you try it (but wear gloves).
You can treat yourself
This is the day to actively treat yourself. Go all out if you can. Buy yourself a coffee from that overpriced cafe in town, go for a walk at lunchtime and listen to that album that's a secret guilty pleasure, take a day off your healthy eating regime and have a big slice of cake.
Spend the evening watching your favourite film you've seen 100 times, crack open that nice bottle of wine you've been saving, run a bath, research your dream holiday. You don't have to spend any money, but try and spend some time for you.
You can push yourself to create your dating profile
One of my friends had been wanting to find a partner for years but was reluctant to try online dating. So a few weeks ago I bought a bottle of rosé, turned up at her house and we made her a dating profile together. Saying yes to online dating was the biggest hurdle for her. Once her profile was up and we'd chatted through the process, she had the confidence to start messaging a few people and she's since gone on multiple dates and is much happier in herself.
So this Valentine's Day, why not take the plunge? Call some single friends and spend an evening updating your profiles together if you like. Take some risks, you never know what could happen.
You can do acts of kindness and make people's day
Perhaps you have a friend who's recently broken up with someone, or you know someone who's really struggling with being single right now. Why not send them a card or some flowers and make them feel loved? Last Valentine's Day there was a lockdown in my town, and some of my close friends sent me chocolates and a bottle of prosecco to let me know that I was cared for. It was so unexpected and totally made my day.
You might just have a secret admirer
Okay, this is only happened to me once, and yes it turned out to be my friend having a laugh, but every Valentine's Day I do get secret butterflies when the postman comes to the door. There's never anything other than bills and Palentine's cards from friends (which are lovely), but for that second where I hear the post drop and I walk to the doormat, the hopeless romantic in me does enjoy the anticipation that I might get an anonymous valentine. It's ridiculous, and I hold it lightly, but it's also a little bit fun. Maybe next year…
You can celebrate being single with an Anti-Valentine's party
Bear with me on this one. Sometimes we can get so wrapped up in dating and wanting a relationship that we forget how many blessings there are to being single. I'd love to meet someone, but over the years I've had the opportunity and time to do some amazing and fulfilling things that I wouldn't have done if I'd gotten married in my early twenties.
Last year my friends and I held an Anti-Valentine's party over Zoom and made PowerPoint presentations about inspiring single people throughout history. This included Florence Nightingale, Louisa May Alcott, Isaac Newton, Nannie Helen Burroughs, Clara Barton. It was just a fun exercise, but it was a powerful reminder of what God can do with our lives if we give everything to him, single or married.
You can ignore it
Lots of people don't like Valentine's Day. You don't have to celebrate it or even acknowledge it. And if you're single on Valentine's Day, this is much easier. If you're in a relationship with someone and it's important to them, you should try to do something special for them, make an effort even it feels meaningless for you.
Who knows, this time next year you might have met someone and be in a relationship. So take this year off, close your eyes and enjoy the lack of pressure to pick the right card or plan the perfect date.
However you choose to spend Valentine's Day this year, I hope you feel loved and empowered as the awesome human being that you are. Even if it means shutting your eyes and waiting for it to all be over.
What are some of the reasons you enjoy being single on Valentine's Day?
If you enjoyed this you might like Self-care and stepping out on Valentine's Day and What's the Valentine's etiquette if you've just started dating or chatting?
Get weekly blog articles direct to your email inbox