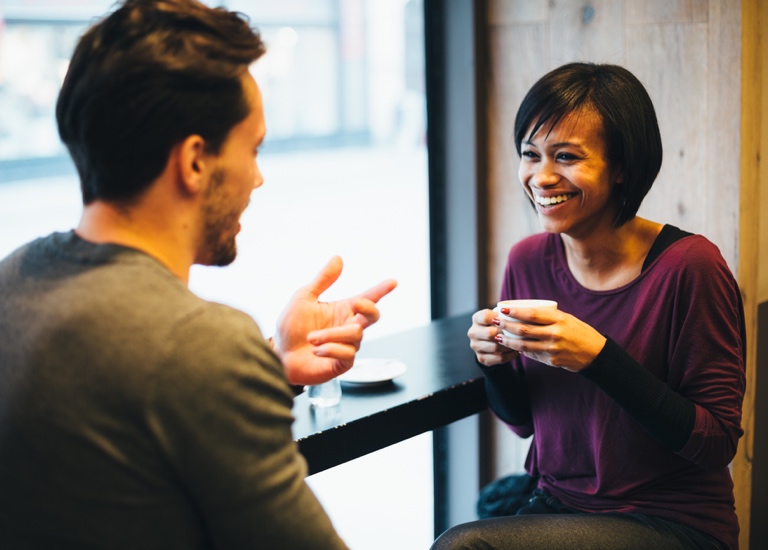 This year, be proactive!
It has been said that you can't keep doing the same thing and expect to get different results. When it comes to how we think meeting people should happen, a lot of us are pretty set in our ways. Take me, for example. My single life routine was pretty much going to work, then home, church, then home and repeat. I hung out with friends and went to parties here and there but that was pretty much it. I expected that if I was going to meet someone it would have to happen either at church (even though there were only a handful of men) or through one of my friends.
I was single with a long-held desire to get married. I soon realised that I had to do things differently if I wanted to see different results. I decided to give online dating a try, even though I had my reservations and it was far out of my comfort zone. It turned out to be one of the best decisions I ever made, as I met my husband a few months later.
Now, I know that it doesn't always work out this way for everyone, and I don't want to make finding Mr or Mrs Right sound simpler than it really is. But, the truth is that sometimes you have to try something different if what you've been doing is not yielding the results you desire. Just as it is with any other area of life, so it is with relationships.
I was speaking with a single friend of mine recently and she said that this year, she had made a decision that she would treat 'finding the one' as a project. Now this may not sound romantic at all, or the way one should go about looking for the right person, but I believe what she meant was that she would be proactive and intentional in the steps she was taking, and not expect things (or in this case, a man) to just fall on her lap.
Being proactive could mean different things to different people. For me it meant signing up to Christian Connection. It meant going on dates with or agreeing to meet people that my friends tried to set me up with. It meant joining a meetup group of like-minded Christians and going to events even though I didn't know anyone there. I decided to take action, all the while trusting God to guide my steps.
For you, being proactive could mean one of the above or it could mean taking a class (a friend of mine started taking group music lessons and meets up regularly with people from her group), attending singles events (see Events for Christians) or even organising events of your own for single Christians.
With our lives becoming increasingly busy with work, church, and other activities it can seem like there is little time to go out and try to meet new people. But, if you are hoping for things to change on the dating scene for you this year, I would encourage you to be proactive and try something different.
Do you struggle with being proactive when it comes to dating? I would love to hear your thoughts.
Get weekly blog articles direct to your email inbox