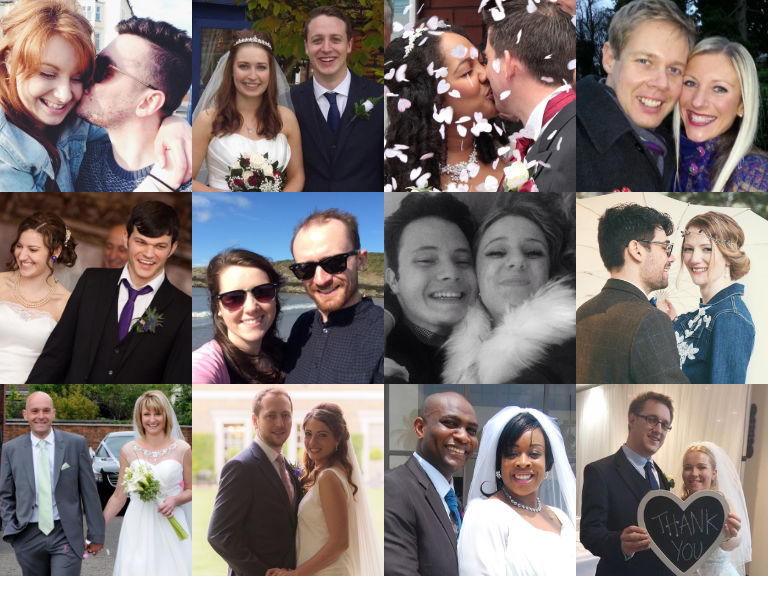 It all starts with a little faith…
The old saying 'A journey of a thousand miles begins with a single step' rings true for very many Christians who met their life partner online.
Many people join Christian Connection with a mustard seed of faith and the hope of finding a lifelong partner; they find that this first step can be life changing.
This February we are celebrating 12 of these stories with a national advertising campaign across London and the UK. To discover the stories behind the photos, read about how each couple who met on Christian Connection started with a little faith.
• • •
View a PDF of the artwork here
• • •
Ruth & Matt
"Spurred on by my friends' encouragement I rejoined Christian Connection, deciding to give one last shot at finding Mr Right.
In September, after receiving a wave, I decided to say Hi to Matt. What followed was a surprise, we hit it off immediately and emailed several times a day.
Replying to a wave was the best decision I ever made, it led to finding the man of my dreams, my soulmate."
• • •
Hannah & Robin

"Our story began in January 2014 when a Christian Connection advertisement caught Hannah's attention on a train as she was passing through London. The same day, Hannah thought she'd give it a go, and little did either of us apprehend we were about to fall deeply in love."
• • •
Abbi & Jake
"My husband and I want to say a huge thank you to you for helping us find each other!
We first connected with a wave on October 18th and wrote over 65,000 words to each other over the next 6 weeks!
We both feel so blessed in finding each other as without Christian connection we would have never met!"
• • •
Amanda & David
"We met through Christian Connection in June, and chatted online for a few weeks before arranging to meet. After a great first date in sunny Southport we both knew we had met someone very special. On that first date we chatted non stop for 8 hours in between lunch, and walking on the beach eating ice creams. Our relationship developed and at the end of November we got engaged overlooking Lake Windermere. We are getting married in April, and feel incredibly blessed at how God has brought us together – both of us had been looking for the right person for a long time – but God's timing is always perfect. We are really thankful to Christian Connection for bringing us together."
• • •
Louise & Jed
"I was ready to start thinking about dating again so thought I'd give it another shot. I wasn't very optimistic! The very next day I got a message from a guy who seemed interesting. We chatted for a month before we met for our first date, partially because of the 200 miles between us.
We are getting married in November and I feel like the most blessed girl alive.
When asked how we met our response is 'the internet is a wonderful thing!'."
Read the full story here
Photograph: Flo Westbrook
• • •
Ruth & Angus
"I had been a single Mum of two beautiful boys for 8 years and had really given up hope that I would ever meet someone. Angus and I started chatting on Christian Connection in early January 2014. We were getting on really well and had a lot in common so eventually Angus asked if I'd like to meet him and I said that I'd love to!
We fell in love very quickly – I guess you could call it a whirlwind romance – and within a couple of months of meeting we knew we wanted to get married!"
Read the full story here
Photograph: Andy Lawley
• • •
Katy & Steve
"I was on my free trial, and Steve had been on Christian Connection for 6 months. We started messaging and quickly found out we had a mutual friend despite living 150 miles apart!
We got married almost exactly a year after first meeting, and are loving every minute!
So so glad we gave it a try!"
Read the full story here
Photograph: Faye Alzaim
• • •
Wendy & Tim
"My number 1 tip for those seeking a Christian relationship would be patience and perseverance. Don't give up. It's not always easy and it took me 7 years to find God's choice for me but I held on to His promises and trusted that he had the best out there for me somewhere – and He was right!"
Read the full story here
Photograph: Tanya Pynegar
• • •
Laura & Chris
"Just wanted to drop you a note to say that Laura and I met through the site and recently got married!
Thanks for introducing us and making it possible for Christians to connect on a great site, you really are changing lives for the better."
Read the full story here
Photograph: Jo Hughes
• • •
Emily & Adam
"Myself and the beautiful Emily are engaged after meeting on Christian Connection. Since meeting, our relationship has blossomed and God has brought us closer with each day. A huge thank you to Christian Connection, if it wasn't for you we may never have met!"
• • •
Tope & Zuliana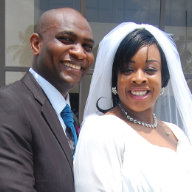 "My darling wife and I met on your dating site on September. We met face-to-face for the first time on October at Marble Arch. Straight away we knew it was a match made in heaven with the help of Christian Connection. Since then we got married in Lagos, Nigeria in March and life has been more beautiful than ever before for us. My wife and I say a big 'Thank you' to Christian Connection. We will always be grateful to you and hope that our story encourages people who are looking for partners, that this dating site truly works!"
• • •
Rhys & Siân
"Hi, I'm writing to say thank you for bringing me and my now fiancé together through your site. Within two weeks of speaking we decided to meet and despite living so far away have fallen in love. The distance between us is around 3 and a half hours yet we still manage to see each other every week, which is more often than we initially expected we would. We are now happily engaged and looking forward to our future together."
• • •
A special thanks to everyone who agreed to be part of this campaign and to everyone who has shared their stories for others to read and be encouraged by.
---
Press Coverage
Going underground: online dating couples in Tube ads
Inspire Magazine – 9 Feb 2016
Christian couples to advertise dating website on the tube this Valentine's
Evangelical Alliance – 12 Feb 2016
Out of the pulpit and onto the Piccadilly Line
CRE – 18 Feb 2016
Christian ads on the Tube
Catholic News – 21 Feb 2016
---
Search #StartsWithFaith to discover more stories.
---
Get weekly blog articles direct to your email inbox