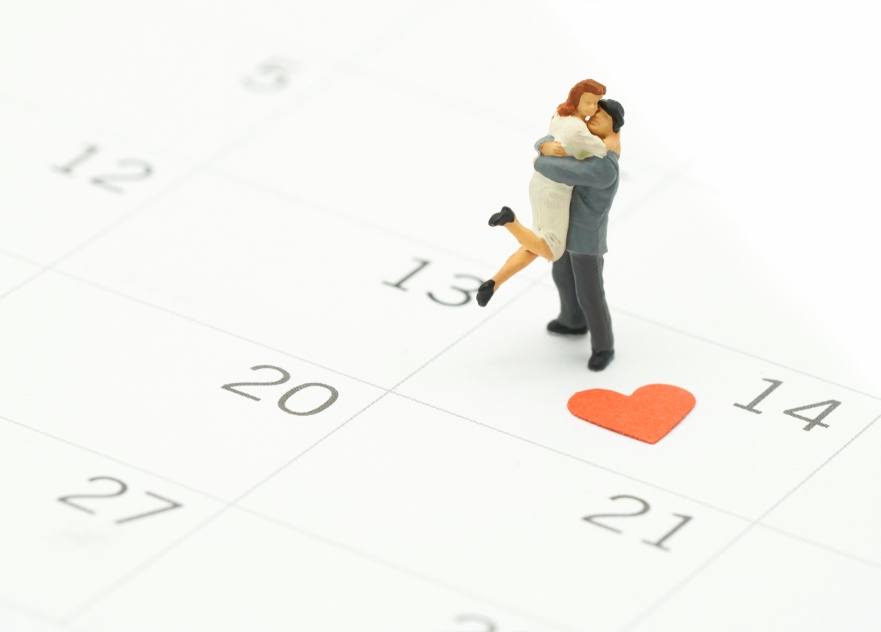 Self-care and stepping out on Valentine's Day
Christian Connection has spent over twenty years helping single Christians meet, and we've seen a lot of Valentine's Days come and go in that time! It's always a busy time on the site and app, with lots of new members joining, new connections happening and now online meetups and events too. There's no right way to feel about Valentine's Day but if you want to make it memorable, there are lots of CC members who feel the same. If you want to close your eyes until it's passed for another year, we understand! Here are six ways to get through February 14th.
Practice self-care
For some singles (and even couples!) Valentine's Day is just another day on the calendar. For others, it can be a painful reminder of past relationships, lost loved ones, or just a reminder of undesired singleness. It can be hard to ignore, as talking about love seems to fill social media feeds and news stories. Our friends at Single Friendly Church have some great tips for taking care of yourself and putting the day in perspective.
Focus on gratitude
Valentine's Day doesn't have to be just about romance. Look beyond immediate circumstances to find things to be thankful for. Who are the people in your life that bring you love, joy and happiness? What are the smallest and simplest things that you experience each day that you enjoy the most? It could be a hot shower, a good book in a comfy chair, a delicious meal, listening to music whilst you walk – anything that brings you back to life. Make a list, and give thanks for each of these things.
Connect with others
The last year has brought many challenges, not least the difficulty in spending time with people. Why not make a special effort to reach out to friends, family and people that you love over Valentine's? Arrange a phone or video call to catch-up with an old friend. Or send a message to someone that you keep meaning to connect – or reconnect – with. If you have a few single friends, why not host a 'Palentine's gathering' and get together virtually? If you're in the UK, join our virtual Valentine's Party, or take a look to see if there are any Meetups or social events that you could take part in on the Meetups page on Christian Connection.
Make a date
Valentine's Day can feel like an occasion it's hard to live up to, with hearts and flowers abounding, but at the simplest it's about connection. If you're in the early stages of getting to know someone, it's worth considering making an effort – even if it's a tentative step! Making plans to spend time together – in person or online – shows a desire to get to know someone better, even if it's relaxed and informal. If it's difficult to meet  you could arrange a video date using our video chat facility.
Treat yourself
If you don't have someone to spoil you, then treat yourself! Buy yourself some flowers, chocolates, champagne. Indulge in a few of the things that brighten your day. Buy yourself a little gift, that'll give you a lift – a book, item of clothing or tech gadget. You could plan a shared evening with friends. Try putting together a shared playlist on Spotify, and enjoy some nostalgic or uplifting tunes or worship music. Or watch a feel-good film with others using a co-watching service like Netflix Party or BBC Together. You could open a bottle of something nice (or curl up with a big cup of tea!) and line up some snacks or order a take-away.
Take steps to find love
This time of year, we see a spike in activity on Christian Connection, so it's a great time to get join in. Look at your dating profile with fresh eyes and give it an update, then send a few waves, likes and maybe a message or two to get the conversation started. We have lots of tips and advice on this blog on how to get the most out of online dating, so take this opportunity to get started.
Whatever you decide is the best way forward, remember that you are already loved and accepted regardless of your relationship status. And if you know someone else who particularly struggles with Valentine's Day, why not remind them of the same?
---
Find out more about Christian Connection and join today.
Get weekly blog articles direct to your email inbox